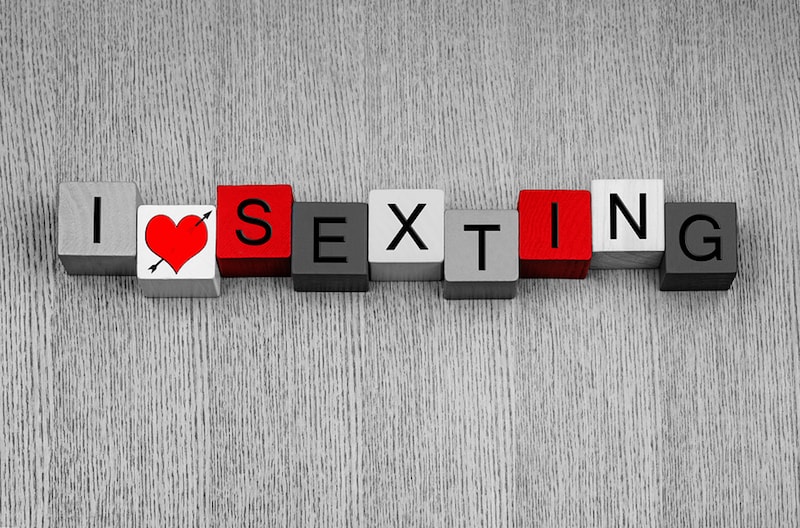 Some people can be pretty loose with their definition of cheating until they're on the receiving end of it. Yet if you find out your partner has been sexting someone else, you're likely to want to know if sexting is cheating.
Most people – at least initially - think of cheating in terms of physical contact, anything from kissing to sex. But that's certainly not the only way a person can cheat, especially in today's era of being digitally connected. Today not only do smart phones and computers make life easier in many ways, they also make cheating easier in many ways. Sexting for instance has become very common.
One question you need to ask yourself if you're wondering why sexting is considered cheating is, "Does it feel like cheating?" It certainly can feel like it when it's your partner doing it. Sharing images of yourself in sexual situations or pictures of body parts with other people crosses the line of healthy relationship boundaries and is a betrayal of your partner. Not all cheating involves sex, but the sexual element of sexting makes it feel more like cheating for many people.
The Problems Sexting Causes
A great example of sexting and the problems it can cause can be seen in the life of ex-congressman and former-New York mayoral candidate, Anthony Weiner. His antics have been made public and offer us a picture of what sexting looks like and the significant damage it can do. It should remind us all that nothing is really private when it comes to texting, or the internet. Read the below post I wrote on social media about one of the most famous sexters, "Carlos Danger," aka Mr. Weiner. After you read it tell me if you think sexting is cheating or something that we should be okay with.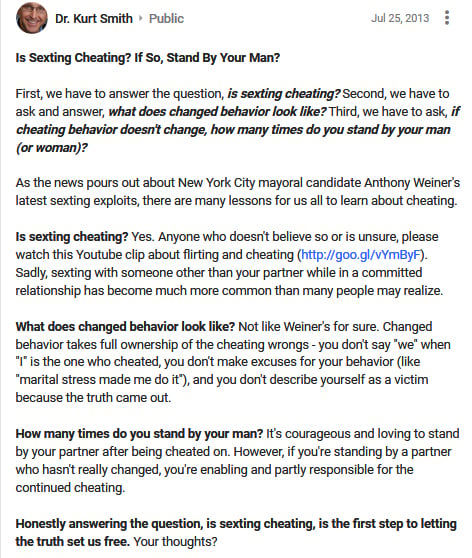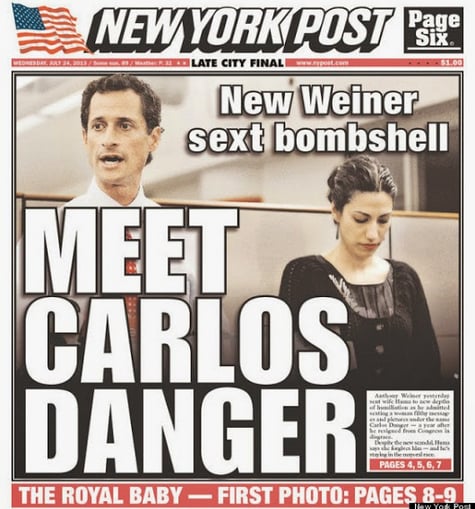 The biggest problem with cheating isn't the sex, nor is it the other woman or man, nor is it the form it comes in -- whether it's flirting, "friending" someone on Facebook, watching porn, getting emotionally connected to someone else, or actually sleeping together (see Does Sexting Count As Cheating?). The biggest problem with cheating is the breaking of trust with our partner and going outside the relationship for something that is supposed to primarily be met inside the relationship.
Many smaller actions like friending or following people on Facebook or Instagram, texting, and even flirting can fall into a cheating grey area. They seem harmless enough, but if the energy, feelings, and intent behind the actions go beyond platonic even a little bit, or for either participant, it really does qualify as cheating, or at least is micro-cheating. Typically these are little things that each partner knows feels wrong, but the way they're wrong can be difficult to define. And they will slowly, over time, erode the trust in your relationship. Sexting goes a step (or two or three) further than micro-cheating.
What Makes Sexting Cheating
Almost everyone texts, and texting in and of itself is neither good, bad or cheating. It becomes cheating when we're sharing something with someone else that belongs only to our partner -- our bodies, intimate thoughts and feelings, or parts of our lives that we committed to our partner.
Doing this damages the trust and intimacy that we have with our partner causing immeasurable pain and hurt. Once this has happened it can be a long, difficult road to rebuild things. In fact, it can be very hard to do so without the assistance of a professional counselor, because in addition to breaking the trust and causing pain, effective and productive communication is now incredibly challenging.
Sexting is cheating because it does all of the above -- breaks trust, gives to someone else what our partner is supposed to get from us, and causes pain. If you still aren't convinced, then consider how you would feel if your partner did the same thing to you and be completely honest with yourself. I'm willing to bet you'd rather them not. Sorry, 'Carlos Danger,' but your sexting is cheating.
Learn more about another form of cheating, flirting, by watching my YouTube video explaining why flirting is cheating just like sexting.
Like this post? Sign-up at the bottom of this page to get notified of my new posts each week -- or follow me on Facebook or Twitter where I post weekly relationship and self-improvement tips just like this one.
Editor's Note: This post was originally published April 5, 2014. It has been updated for accuracy and comprehensiveness.
Looking for More? Check Out These Articles
Read Comments from Others with Similar Experiences - Click 'View full post' below or scroll down