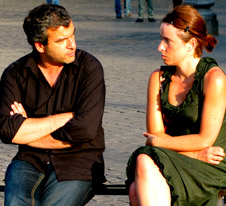 Marriage problems are common. Doing something about them is not. But it can be if you contact Guy Stuff Counseling for help.
Whatever your marriage problems, whether you are facing an abusive relationship, surviving infidelity, or seeking help with anger management, Guy Stuff can help you. We specialize in counseling men and the women who love them. Our unique and proven techniques have helped hundreds of couples restore their marriages, and we want to help you too.
Guy Stuff will help you to get back to the happy relationship you once had by working through these and other marriage problems with you:
Your once loving, attentive spouse has become someone who you do not feel listens to or respects you.
You are fighting, arguing, or in conflict more often than not.
One or both of you feel disconnected, like you are not in love anymore.
There is a lack of physical and verbal affection in the marriage.
Anger, an affair, jealousy, a lack of trust, or sexual differences are hurting the marriage.
You are feeling like you are at the end of your rope and are considering marriage separation.
No matter where you live, we can help you with your marriage problems. We are available to meet in person, by phone, or via video conferencing.
We can provide you with clear guidance on issues like sexual problems and help you build your communication skills. If alcohol abuse, sex addiction, or other conditions are among your marriage problems, you are not alone. We can also walk you through effective anger management techniques or help your marriage heal from an affair. Whatever you are facing, Guy Stuff can help. And if in the end you decide that what you really need is some good divorce advice, we can help with that too.
Do not go it alone another day. See how marriage counseling works at Guy Stuff and learn how we can work with you. You and your spouse can also take our Partner Rater Quiz to see if your marriage suffers from many of the common marriage problems couples face. Our Counseling Men Blog is another great resource on typical issues that marriages face.