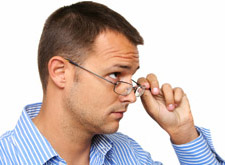 If you want to know how men's counseling works, Guy Stuff Counseling will show you. As experts in men and their issues, we will focus on how best to solve your problem head-on, and we will get it solved in as short amount of time as possible. We know that men and their issues are different and, therefore, they need to be solved differently. That is what we are here for.
Talking to Guy Stuff is no different than chatting with a buddy over a beer – except there is no beer. It is 'guy friendly' and focused on problem solving, not touchy-feely or focused on analyzing your childhood. That is how men's counseling works at Guy Stuff.
As a trained professional counselor, Dr. Kurt knows the right questions to ask. He has the tools you need to find solutions. He has worked with hundreds of guys with men problems. Dr. Kurt has also sought out counseling himself during several challenging periods in his life. He knows how men's counseling works – and he knows what doesn't work.
Depending on what you need, counseling may require only a few meetings, or it may take meeting for a couple of months to get the changes you need. Either way, we will have a concrete plan after the first meeting. Each meeting is either 45 or 90 minutes long, depending on what you want. Regardless of where you live, the professionals at Guy Stuff can work with you. Men in Northern California can meet with Guy Stuff face to face. Men from anywhere else in the country or the world can talk to Guy Stuff on the phone or communicate online via video conferencing.
We know that men need a unique kind of counseling approach to get the results they want. Our approach is always solution-focused, goal-oriented, and includes a plan of action. Take a look at the benefits of men's counseling and see how men's counseling works at Guy Stuff. Also check out our Partner Rater Quiz and see how you score. You can read articles on a variety of men's issues on our Counseling Men Blog.