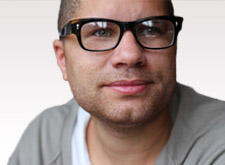 How divorce counseling works differs with each marriage. Just as your marriage and its conflicts are unique, so is the guidance and help you will need during your divorce. With the help of counselor Kurt Smith, an expert in divorce, your divorce can be much less painful.
Kurt knows how divorce counseling works the best, and he can help whether one of you is willing to come or both of you.
Guy Stuff Counseling will provide a problem/solution-based approach to your divorce. Kurt Smith can help you mediate the terms of the divorce settlement such as child custody and visitation, finances, and property issues. As an accredited financial advisor, he is an expert in advising on the financial components of divorce and the steps you need to take to protect yourself.
Kurt is also trained in collaborative divorce so he can help you and your partner achieve a low-conflict divorce, which works better for everyone involved, especially your kids. Guy Stuff can also help with the ever-difficult process of learning how to co-parent.
We will map out a plan of action with you to walk through your divorce with the least amount of turmoil and in the shortest amount of time possible. We know that the divorce experience can be very emotional and challenging; our professionals are here to help you manage all of the ups and downs that will inevitably come along during the process. With Guy Stuff, you have a trusted advisor and companion to help you navigate your divorce.
Regardless of where you live, Guy Stuff can help. If you are in Northern California, we can meet face-to-face. If you are in any other part of the country or world, don't worry. We have had a lot of success counseling people over the phone and via video conferencing.
Start to take control of your divorce and your life - see how divorce counseling works at Guy Stuff by checking out the benefits of divorce counseling. Don't forget to check out our Counseling Men Blog articles for divorce advice.