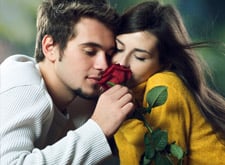 Have you ever asked yourself how couples counseling works? If so, you are probably a great candidate to get some major benefits from Guy Stuff's couples counseling. We can help you repair your relationship and heal the hurt. How couples counseling works at Guy Stuff Counseling is that we make the process as straightforward and clear as possible so you can enjoy the benefits of couples counseling as quickly as possible. At our very first meeting, we will work with you to create a plan of action to reach the goals you have for counseling.
If you wonder how couples counseling works if only one person is willing to seek help, Guy Stuff has the answer. Because we understand that sometimes one partner is ready for counseling before the other, our couples counseling works whether one or both of you come. Guy Stuff is designed for both men and the women who love them. We can work with either of you individually until you are ready to come to counseling together as a couple.
How couples counseling works at Guy Stuff is by focusing on simple conversations about your specific issues. We give you tools to communicate better, to resolve disagreements, and to approach just about any problem you face in your relationship. We never hesitate to tackle any issue, no matter how sensitive or difficult. We have counseled hundreds of couples over the past decade, and our professionals have the resources and experiences to equip you with the solutions that you need.
If you are in Northern California, you can meet with us face-to-face. If not, no problem. We can provide guidance advice over the phone or online via web cam so you can start improving your relationship right away. No matter where you are located, you can get the help you need from Guy Stuff.
Get started today. Look at our couples counseling benefits to learn more about how couples counseling works with Guy Stuff. Don't forget to take our Partner Rater Quiz and get a quick assessment of your relationship. And check out our Counseling Men Blog for articles on couples issues.