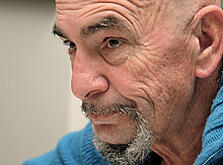 Anger management classes at Guy Stuff Counseling are unique. They are individualized, taught by someone who has personal experience, and very effective. If you are wanting to get your anger under control and develop the strategies you need to manage it, Guy Stuff anger management classes are for you.
Guy Stuff knows that anger management is a tough problem to solve. You have probably already tried to manage your anger on your own, but your efforts didn't last. Maybe you have tried the "counting to 10" method or something else that was recommended, only to feel worse when it did not work. You're looking for the tools that will actually work for you, and you have come to the right place.
Our anger management classes actually work. At Guy Stuff, we take an individualized approach to anger management. Everyone's anger is different, and our method of anger management classes reflects this. Research has also shown us that all anger is caused and influenced by three factors:
Biological - the chemistry of your brain that causes your anger
Psychological - what triggers you to get angry
Social - your relationships and environment
Guy Stuff's Dr. Kurt Smith helps clients look at all three of these factors and how these factors relate in their own lives in his anger management classes. Dr. Kurt has personal experience with anger management issues that he has successfully worked through, which gives him a unique perspective for working with other men who are struggling in this area. He has also trained with Dr. Doyle Gentry, the Director of the Institute for Anger-Free Living in Virginia and one of the foremost experts on anger management.
Do not struggle on your own any longer! We can help you end your ongoing battle with anger management issues. All you have to do is take that first step. See if you've got the same anger problems as other guys that our anger management classes have helped. Also check out our Counseling Men Blog, where you can get a lot of information on anger management.