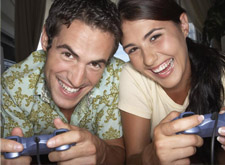 Guy Stuff Counseling wants you to enjoy couples counseling benefits as quickly as possible. With this in mind, we keep our counseling direct and straightforward and set concrete goals for both of you. Couples counseling benefits the couple whether one or both of you get help. One partner can start counseling on their own until their partner is ready to join them. We will give you and your partner the tools and skills you need to work through common problems in relationships. We have successfully worked with hundreds of couples to help them obtain the relationship they want; we are here to help you do the same.
We want you to start experiencing the benefits of couples counseling as soon as possible. Here are just some of the couples counseling benefits you can expect from our work together:
Better communication with your partner
Deeper connection
Feeling loved and falling in love again
More physical and emotional intimacy
A true partnership, like you are sharing life with a teammate and not just a roommate
Disconnect from your past history so you can create a new future together
You will learn the necessary skills to improve communication, connection, and understanding. You will also get the tools you need to solve problems and resolve conflict. Our counseling will start with an action plan that is specific to your unique situation and desired results. With these, you and your partner will be on your way to a better relationship and richer lives. The benefits of couples counseling can last forever!
You can start enjoying the benefits of couples counseling no matter where you live. If you are near our Northern California offices, we can meet with you in person. We also offer counseling by phone or via video conferencing.
Do not linger another day in a bad relationship. Take the first step today to get the relationship you want. Learn ways to make it better right now with our Partner Rater Quiz (versions for men and women). Find out how to start couples counseling and start experiencing the benefits of couples counseling in your relationship. Check out our Counseling Men Blog for more resources on common couples issues.