How to start divorce counseling is something a lot of people wonder about. Going through a divorce can be one of the most stressful experiences in a person's life, and it is important to have a trusted and confidential advisor to walk you through it. We want to make getting the help you need as simple as possible. Starting divorce counseling is easier than you probably think.
Just a few quick entries, and you will be that much closer to starting divorce counseling. Here is how to get the ball rolling in three quick and easy steps:

Review our counseling fees

Check our online appointment calendar for an opening.
The calendar will provide you with our most current availability, as it is updated daily.

Fill out the online make an appointment request form.
Our staff will contact you by the following business day to confirm your appointment.
When and how to start divorce counseling is different for everyone, and Guy Stuff Counseling knows that. That is why we tailor our advice to work for you and your specific situation. We have seen it all before and have worked with people in all types of divorces. We have the expertise and experience to walk you through your divorce. At Guy Stuff, we will show you the pathway through your divorce with the least amount of obstacles and heartache.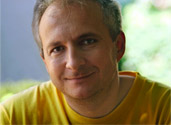 Unlike other counselors, Guy Stuff gives you concrete, straightforward advice on how to get through your divorce in the best possible way. While not many people will call a divorce pleasant, we can make it a lot smoother – and with a better outcome than you could have imagined. Give us a call today, and we can get started on walking you through your divorce process.
Make an appointment today, and you will see how to start divorce counseling and get the help you need. Read our FAQs to get more details on working with Guy Stuff Counseling. Also, make sure to check out divorce tips and other relationship advice on our Counseling Men Blog.