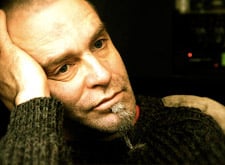 Guy Stuff's divorce counseling will get you through a time that can seem completely devastating. The roller coaster of emotions is challenging whether you initiated the divorce or not. Everything about your life is uncertain. How will your future look? Will you ever fall in love again? Will you see your children enough? Guy Stuff Counseling can help you find answers to your many questions.
The expense, legal jargon, and panic about how you will fare can daunt even the strongest of people. Divorce counseling at Guy Stuff helps you get back in control. With divorce counseling you will be able to cope with the emotional roller coaster of divorce and make sound decisions about your future. We know that just when things seem to be going well, bam, something unexpected happens and you are struggling with a new problem. At Guy Stuff, we will equip you with the tools and strategies you need to manage these emotional ups and downs.
We have worked with lots of individuals and couples and counseled them successfully through this intimidating process. At Guy Stuff, our divorce counseling has helped clients through every type of divorce you can imagine. Unlike other counselors, we offer practical solutions that you can act on quickly. Our professionals have years of experience working with hundreds of clients, and we're ready to work with you. See how divorce counseling works and what makes Guy Stuff so unique.
Guy Stuff is available to help you no matter where you live. If you are located near our Northern California offices, we can meet in person. If you don't live nearby, we can meet by phone or via video conferencing.
Don't go it alone any longer. Choose Guy Stuff to be your partner during this challening time. Find out how Guy Stuff's divorce counseling can give you the divorce help you need to deal with the most common divorce problems. Also check out the resources on our Counseling Men Blog. Our goal is to get you through your divorce as quickly and as painlessly as possible.