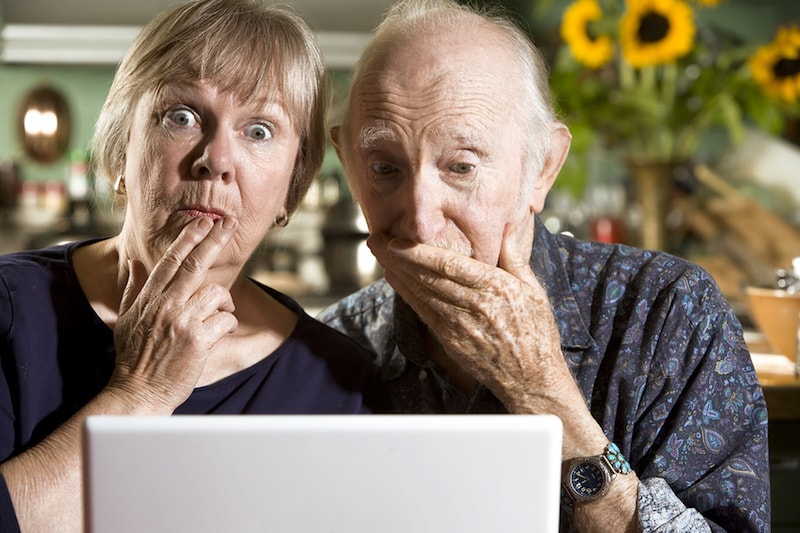 4 Min Read
Contents
Porn viewing is a problem for many men and, as a result, many couples. In my practice I work routinely with couples whose relationship has suffered because of porn.
One of the biggest problems is the broken trust when one partner has routinely promised to stop watching porn only to break that promise time and again. Many wives that I see wonder how they can ever trust their husbands again after he's lied about porn repeatedly.
Here's another submission I received from a wife asking about trusting her husband. This time it's, "How can I trust my husband again after he lied about porn?"
The Issues Around Trust And Porn
I get asked this question about trust in different forms and regarding different subjects almost daily -- "How can I trust my husband won't drink again?" "How can I trust he won't cheat on me again?" "How can I trust he'll keep his word on _____?" (spending money, helping with the kids, taking care of his health -- you fill in the blank).
Since we're all human, we're all going to make mistakes. Add to that fact the idealized image we create of our partners at the beginning of relationships, and it's easy to anticipate that our expectations will get shattered at some point.
However, the breaking of trust intentionally and repeatedly is a completely different matter from broken expectations. Trust is one of the cornerstones of a relationship. Without trust, relationships fail. What underlies repeated trust breaking is a lack of love and respect for our partner. When we truly do love and respect our partner, we will find a way to change our behavior. Or at least be honest about needing to change even if we don't know how to do it.
When we disregard the hurt we're causing our partners by not changing, or by being dishonest about change, it's like sending a message – you don't matter.
Men who watch porn will say that's not true, that they love their partner and would do anything for them. But they're dealing with deeper issues they feel powerless to fix and the cycle of addiction leads them back to their only means of relief - even if it's unhealthy and at the expense of those they love. In these cases it takes professional help in order for them to have the tools and ability to be stronger than the addiction.
How To Trust Your Spouse Again After Lying About Porn
So let's apply that idea of loving and respecting our partner by changing our behavior to Evelyn's relationship and question, "How can I trust my husband again after he lied about porn?" Here's her story:
My husband has been watching porn for all of our married life together. We have been together for over 40 years, and I've tried to embrace it but I don't need it, and when it comes to the bedroom we have no inhibitions. So we have been having many problems with the advent of the "World Wide Web". He's totally a brain on computers and cellys. I have grave concerns with him having these kinds of electronics with his track record. All down through the years, he always promised never to do it again whenever he would get caught. These last 5 years have been the hardest, with the whole world on FACEBOOK, he had over 1800 friends, 3/4's of them were Asian girls. I also found it too easy to flirt, so we have went rounds with deactivating our Facebook accounts, over and over. How can I trust my husband after he's lied about porn so many times???" -Evelyn
Evelyn's question, how can I trust my husband after he lied about porn again, is pretty common, especially regarding looking at porn. Many people wrongly believe that once trust is broken it cannot be rebuilt.Not true.
It's hard and takes work to rebuild, but it can definitely be done. I teach couples how to rebuild trust every day.
Evelyn's made a common mistake in focusing on the wrong thing regarding her husband's behavior change -- focusing on what her husband says rather than on what he does. Almost every guy promises never to look at porn again when they get caught, but just like Evelyn's husband, few of them do anything about changing themselves so they're able keep their promise.
Porn is a drug, and for many men, they become addicted to porn. So changing a porn watching habit is not as easy as just saying,"I won't do it again."
I've been counseling a man recently who watched porn for years. Through our counseling we've been able to stop his looking at porn, but he still fantasizes about women (not his wife) and masturbates daily.
This guy's wife still asks the same question as Evelyn, how can I trust my husband again after he lied about porn? What I tell her is that his actions of coming to counseling every other week for a year and a half back up his words that he's trying to change his behavior (see How Do I Trust My Husband Again). She then has to make a choice to trust in his words that are also backed up by his actions of going to counseling and changing his behavior.
For Evelyn to be smart about beginning to trust her husband again after he lied about porn again, she needs to see action from him, like getting help in therapy.
Overcoming an addiction to porn is difficult and takes time. If your husband is taking concrete steps, like getting help, then I would recommend being patient. It will take time for him to change and it will take time for you to trust him again. The key ingredients for change are – effort, time and patience. These are also necessary for you to be able to trust him again after he's lied about porn.
Editor's Note: This post was originally published March 29, 2014. It has been updated for accuracy and comprehensiveness.
Looking for More? Check Out These Articles
Read Comments from Others with Similar Experiences Below