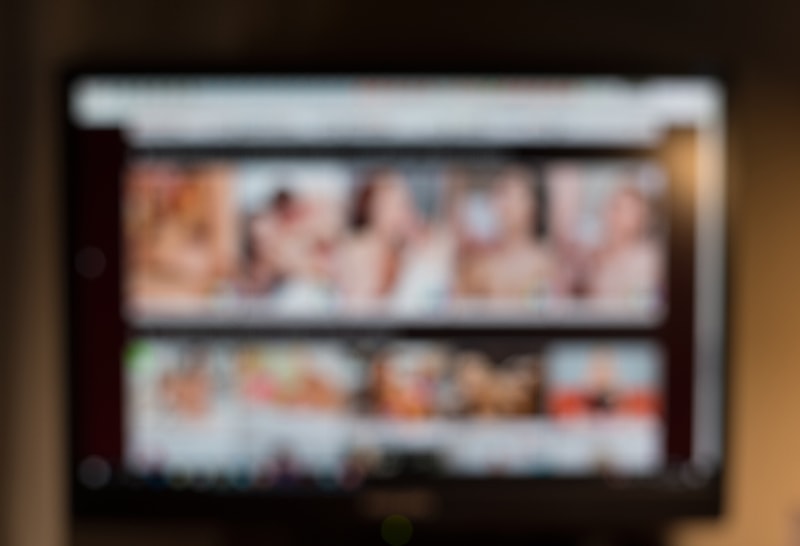 Part 2 of 2
If you know your husband is watching porn then you probably also know first hand the problems it can cause. Porn viewing can erode intimacy, cause feelings of inadequacy in women, and give men unrealistic ideas about what a mutually satisfying sexual relationship with their wife should be like. Ultimately, watching porn can destroy a relationship.
In Part 1 of this article series we met Mileena whose intimate relationship with her husband had become strained. Since having a child, she felt her husband was no longer attracted to her because he didn't have interest in having sex any longer. What she found out was that her husband had started watching porn for sexual satisfaction. She sought help at Guy Stuff with the hope of saving their marriage and rekindling the desire they had before starting a family.
Here's the rest of Mileena's story:
Her Question:
By the way, husband watches porn and he wants me to be like those girls. I'm thinking about a divorce, but in general my life with him was perfect, except now I've got a husband not interested in me. I was really happy, but now I'm not. Is my husband addicted to porn? What should I do?" -Mileena
(read Part 1 of Mileena's story -- Husband Not Interested)
Mileena's right to be concerned about her husband becoming addicted to porn. Because porn is so easily available via the internet, and because it seems like a victimless interest, many men think there's nothing wrong with using it for occasional sexual release. The problem is that porn is highly addictive and occasional can become frequent very quickly. In addition, as Mileena's situation shows, it's quite detrimental to female partners and a healthy sexual relationship.
My Answer:
Since you say "my husband watches porn," that's most likely another reason why you've got a husband not interested. One of the biggest negative affects of watching porn that men don't understand is the way porn influences what men see as sexual attraction. Repeated viewing of porn reshapes, and almost always warps, our sexual attraction. Additionally, as long as your husband watches porn he's being sexually satisfied by the porn rather than by being intimate with you.
What can you do if you have found that your husband watches porn? At this point stay firm in saying no to cosmetic surgery. It's very possible that you've got a husband addicted to porn. You need to no longer accept that your husband watches porn. When your husband agrees to stop and after a period of abstinence of porn, typically a minimum 3 months, you both can begin to find out how much of his not being interested in you is due to his watching porn and how much was the changes in your body. That would then be the best time to have a truly honest conversation about your relationship since porn's influence will have lessened.
A marriage counselor would be an excellent resource for you to use to get guidance in taking these steps, as well as to help you both have a healthy and productive conversation about your marriage and sex life, and how to improve it. Too many women just accept that their husband watches porn and believe they have no choice about it, and that's just not true. Also, if you've got a husband addicted to porn, he needs your help, so start to help him by taking these steps.
How A Husband's Porn Watching Affects His Wife
If your husband is watching porn on a regular basis he may not have any idea what he's actually doing to himself, you and your relationship. Most men assume that porn is harmless. After all, it's not actually cheating, right? Well, the answer to whether porn is cheating is debatable at best (in my opinion porn is cheating), but one thing is certain – porn is not harmless.
Most of the women in pornography are actors. They are paid to do what they do and for their physical attributes. In other words, they are compensated for portraying fantasy much the same way Dwayne "The Rock" Johnson is paid to be to straddle two speeding cars while operating a machine gun in a movie. Yet when men watch porn they believe there is some possibility that what they are seeing can (or should) happen in their lives too. This is a big problem for their wives and marriages.
Real women and wives don't look or behave like porn stars. Nor should they unless they want to. For this reason a husband's porn habit can cause many women to feel incredibly insecure about their own bodies and being intimate with their husbands. Knowing that their husbands are coveting what they see on their screen and likely disappointed in what they have in their own beds can make a wife doubt her own worth.
A husband's preference for porn can lead to lack of interest on his part – as in Mileena's case – and/or a wife's rejection of intimacy all together. Not only can this destroy the connection and trust in a marriage, it can also lead to depression in women, extreme measures to regain his attention (plastic surgery), or open the door to potential cheating by either partner. And this is just the tip of the iceberg when it comes to the problems porn and an addiction to it can have on individuals and relationships.
If you can relate to Mileena, and you have found that your husband watches porn, it's time to take action. As I advised her, start with a conversation. He may not have fully realized what he's doing to you or your relationship. And be prepared to seek the help of an experienced counselor to get the changes you both need.
This is the second article of two discussing a wife's struggle with her husband's lack of interest. Read more about Mileena in the first article: Husband Not Interested In His Wife. Sign-up for our Blog at the bottom of this article and get other great articles on men, women, and their relationships like this one.
Editor's Note: This post was originally published April 07, 2012 and has been updated with new information for accuracy and comprehensiveness.
Looking for More? Check Out These Articles
Read Comments from Others with Similar Experiences - Click 'View full post' below or scroll down