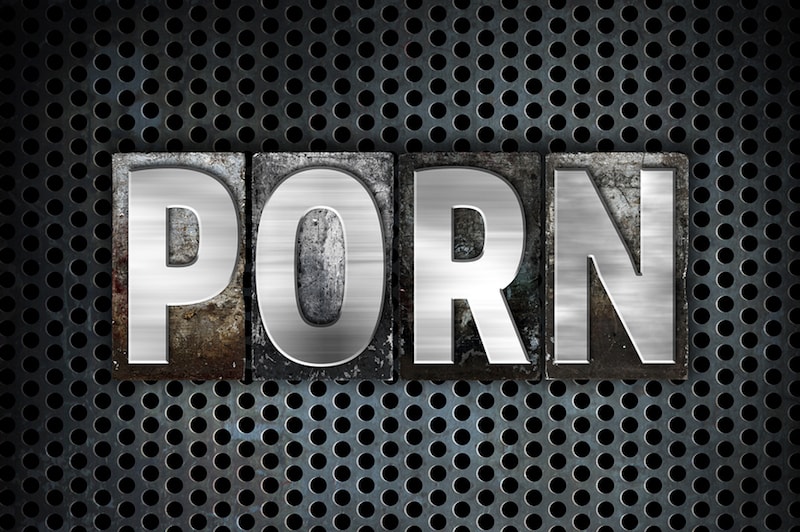 4 Min Read
Contents
There are many men (and some women) who watch porn and consider it normal. For men especially, porn viewing seems like something regular guys do and no big deal. This is a misconception, however. Porn viewing isn't healthy and it negatively impacts them even if they cannot see it. Wives also can suffer when their husbands look at porn on a regular basis.
At Guy Stuff we receive questions routinely about porn and whether or not it's okay. Some women want to know if they should be open to it, and many others want to know what they should do if their husband is looking at porn and it causes problems for both of them. Below is just such a question and my response.
Dealing With A Husband Who Looks At Porn
Reader Question:
What do you do when your husband looks at porn? We always had an exciting and adventurous sexual relationship. Then we got married, have been for only 2 years, we're still young, I'm still feeling crazy adventurous and always throwing myself at him. He doesn't want me that much anymore. I just discovered he's lied to me our entire relationship and that my husband looks at porn (because of the "interaction" he gets from it). Although I don't like the idea I was open to try and understand the reason behind it and try to meet his needs so maybe he wouldn't use any more, but he refuses to stop, he wants it to be just his thing, and also allow our sex life as a couple to dissolve. Will someone make sense of this for me? If I'm bending over backwards for more involvement with him, and he denies me of it and is continuing to be selfish and satisfy himself and only use me when he can't be alone to use porn, why should I stay? He won't open up, let me in, or allow either of us to get help. Someone, HELP, please. What do you do when your husband looks at porn?" -Samantha W.
Samantha isn't alone.
Unfortunately, many husbands use porn regularly at the expense of the intimate connection with their wives. There are a number of ways this can start and many of them can seem innocent at first. It was just a meme, just video a friend sent, I just looked out of curiosity, etc.
But it doesn't take long before the allure of porn takes over and it becomes more important than their real sex life and intimacy with their partner. When this happens it can destroy marriages, much like it's starting to do for Samantha and her husband.
My Answer:
Here's an important fact to understand when your husband looks at porn -- Porn isn't about you, porn is about him. The more you can understand this fact, the better you'll understand why men watch porn, at least as much as is possible for most women.
It doesn't matter what you do to try to "meet his needs" or to make yourself more appealing, because that's not the problem. The problem is that he's found a drug that he likes the high from better than the high of having sex with you.
Now that can be hard to understand and to hear. But in order to respond to him in the most effective way possible, it's important not to take this as a personal rejection, although it certainly feels like one and in many ways is. However, it isn't so much when you understand how powerfully addictive looking at porn is.
You're right in describing his behavior as "selfish." It's also addictive. He's showing all of the signs of porn addiction.
You need to respond to your husband looking at porn like it's an addiction (drug) problem, not an attraction (you) problem. If it was cocaine he was addicted to rather than porn, would you respond differently? The fact that porn involves the sensitive and interpersonal topic of sex certainly makes it more difficult to be empathetic about.
The answer to your question, "Why should I stay?" should be about a lot more than just understanding why your husband looks at porn. The description of his response, "He won't open up, let me in, or allow either of us to get help," shows that your relationship has deeper problems. The lack of respect, consideration and love just happens to be most obvious with your husband's porn addiction, but I'll bet it happens elsewhere too.
What To Do When Your Husband Looks At Porn
Start here -- Change your thinking about what the real problems are:
Your husband is struggling with a drug addiction (porn addiction).
You have relationship problems (not respecting, valuing or loving you).
You've put yourself in a powerless position when you're not in one.
You really need the help of a professional counselor to deal with these problems - both the problems with porn and your relationship.
As hard as it is to lose the sexual intimacy with your husband, hopefully there are many more reasons to stay and try to work things out. His refusal to get help doesn't have to mean you can't get it without him. When someone we love is stuck in an addiction we often have to make them do what they don't want to do. So get help with or without him.
I hope this at least begins to help you see that your problem is much more than just your husband looks at porn.
For those of you out there whose husbands also look at porn and can relate to Samantha, there is hope. If talking and explaining your feelings to your husband isn't working it's time to seek professional help. Breaking a porn habit can be difficult and take time. But with the patience of a caring partner and desire to change your behavior it can be done.
Editor's Note: This post was originally published October 16, 2010, was updated on March 14, 2018, and has been updated again with new information for accuracy and comprehensiveness.
Looking for More? Check Out These Articles
Read Comments from Others with Similar Experiences Below