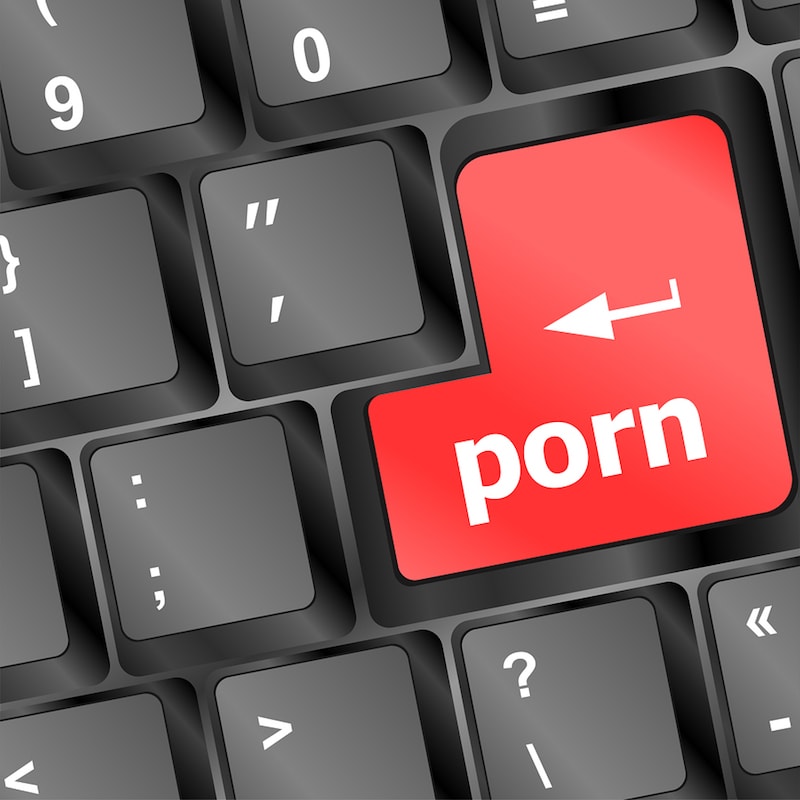 3 Min Read
Contents
Shhh! Here's a topic nobody's comfortable talking about. But it's a reality for a lot of men and their partners. Women ask me all the time for help dealing with a husband watching porn and masturbating.
This very uncomfortable topic plagues many couples. And for every one couple who admits there's a problem, there are many more who are struggling with it privately. Unfortunately, for those couples who don't seek help, masturbating while watching porn will most likely cause a number of problems within the relationship. So, what can you do if your husband's watching porn and masturbating, especially if you find it painfully embarrassing to discuss?
Problems That Using Porn To Masturbate Can Create
First, you need to realize you're far from alone in this activity and take some comfort in that fact. Porn has become so easily available and normalized by our society that it's an unfortunate factor in many people's lives these days.
Second, know that your situation isn't hopeless. There are ways to help your husband see how unhealthy a porn addiction is and begin to get over it. Not to mention how painful it is to you as his wife. Many men don't really understand the damage their porn habit does to their wives and how it can destroy their marriage over time.
In fact, most men assume porn is a harmless habit and okay way to relieve stress. The fact that it's destroying the intimacy in their marriage, devaluing their relationship, and humiliating their wives doesn't occur to them.
Below is an email from a woman with a husband watching porn and masturbating. She's trying to understand what's going on with him and how to make it stop, but he won't talk about it.
Can you relate to her or him?
I've been married for almost 4 years now and my husband's watching porn and masturbating every time I left my house. As far as I know, he's stopped. Now he's saving photos of women on his computer in the same folder as the photos of myself that I took just for him. I've asked him to stop, he ignores the question and doesn't talk about it. My question is how do I get him to open up and talk about this with him because it is hurting me deeply." -Janice
Can You Make Your Husband Stop Watching Porn And Masturbating?
Make him stop? No. Work with him to end what's likely become an addiction? Probably, but you'll need some help.
So, Janice wants to know how to get her husband to open up and talk about masturbating and watching porn, and then ultimately to stop.
Hmmm...good luck!
Actually, it is possible, but it's not easy and she'll most likely need some help from a knowledgeable counselor.
Many of us have a very difficult time discussing uncomfortable topics, even with our spouse. You know, things like how they each spend money, overeating and their weight, or sex.
Most of us can't talk about these issues effectively or without it turning into a big fight. Of course, arguing and fighting are no way to communicate about tough topics and find solutions that work. So, very often we just ignore those topics and avoid talking about them. And porn and masturbation are probably at the top of the uncomfortable topic list for almost everybody.
If Janice and her husband can't talk about tough subjects, how are they ever going to talk about one of the most difficult? My advice - start small. Janice needs to begin by starting to talk to her husband about the 'small' hard stuff, get some practice doing that before she tries to tackle the 'big' hard stuff.
It's also very likely that Janice and her husband have some underlying trust issues as well. Many couples dealing with porn addiction do.
But by starting small and practicing communicating about the 'small' hard stuff, Janice and her husband can rebuild some trust that will help them tackle the 'bigger' hard stuff. A good place for them to start small would be to discuss how she feels about the picture she took for him and how he uses them.
Unfortunately for Janice, there's just not a quick and easy formula to deal with this. And sadly, most men who claim to have stopped initially have actually just gotten better at hiding it. Porn is too easy to find and too addictive for many men to just stop on their own, even when they finally realize how it's hurting their wives.
So, despite what Janice wants to think, my guess is that he hasn't stopped watching porn – no matter how much she wants to believe that he has.
If you've got a husband watching porn and masturbating, start 'small' too. Obviously, it takes a lot more than this to solve the problem, but it's a great strategy to begin to make some progress communicating. And being able to communicate is the first place most of us get stuck.
Editor's note: This post was originally published December 14, 2013 and has been updated with new information for accuracy and comprehensiveness.
Looking for More? Check Out These Articles
Read Comments from Others with Similar Experiences Below