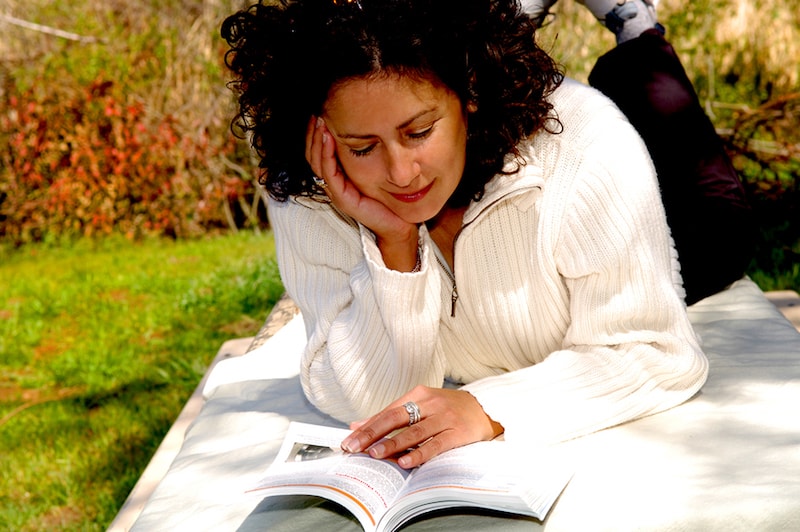 Part 1 of 3 on Porn for Women
We all know many men watch porn and often develop a problem with it. But have you ever wondered if women like porn? It may surprise many of you, but the answer often is, yes. However, typically women like porn in a different format than men (learn more about porn addiction for men here).
Although there are women who enjoy porn, their tastes and the types of porn they gravitate toward are usually different than men's. An easy way to see the difference in how women like porn compared to men is that for years women have been attracted to the less visual, more emotional sexual appeal of online chat rooms rather than porn sites.
What Kind Of Porn Do Women Like?
Do women like porn? Yes, but rather than just watch it like men, most women want to experience the romance and emotional connection, not just the sex. This means that where men go to porn sites and want to watch graphic videos, women look for something they can relate to. Women want to be able to picture themselves in the situation, not just be a voyeur into someone else's sexual experience. Think of the popularity of certain types of romance novels. So, formats women will often find enticing are things like interactive sites or books.
An excellent example of this form of porn for women, or what is being called 'mommy porn,' comes in the form of the book trilogy, 50 Shades of Grey. Amazingly, these books were on the New York Times Best Seller list for weeks on end and sold over a million copies.
Porn in written or interactive forms is alluring to women for many reasons. The fact that it engages the imagination and mind means that women are able to feel a base level of emotional connection to the material. While it can't replace a loving partner, it offers them a slightly more personal experience than strangers on a screen.
In fact, there has been much written about so called "mommy porn." Take a look at these excerpts from an ABC News article (Why 'Mommy Porn' is Hot) that helps explain why many women like mommy porn:
"I loved the book -- all three," said Rachel, who has been married to her husband since she was 19 and has a healthy sex life. "But this is pretty hard-core porn."
"The first book is very, very graphic and harsh with a lot of S & M – and quite frankly, did not do it for me," she said. "I would never try anything with pain."
Interesting, she didn't like the first book because it was too pornographic, but nevertheless bought and read all three. Hmm...
But, she got hooked on the romance that develops in the second book, when Steele tries to change Grey."What I loved was that it was a great love story."
The heart of the romance is the notion of submission and the way in which Steele accommodates Grey to "make him love her," according to Rachel.
"She sees being submissive as a necessity to save him," she said. "He was broken. That was more of the appeal. And the sex was a bonus."
Do women like porn or romance? For this woman the romance was the appeal and the sex was just extra. Nearly all guys are just the opposite would prefer to skip the romance and just have the sex. Must be that men are from Mars; women are from Venus thing again.
Its success raises the question how sexual submission, especially when pain is involved, could be such a turn-on for many young well-educated suburban women who are empowered economically and enlightened sexually.
"Our customers are very smart and they say it's badly written, but they are in the middle of book three," laughed Margot Sage EL, co-owner of the Watchung Booksellers in Montclair, N.J., which carries the trilogy.
"One woman couldn't believe her friend was so gushing about it," she said. "She was horrified by the domination."
"But when you're a young mom and everyone depends on you for everything -- your husband your mother -- the idea of having someone take care of you and telling you what to do, even in twisted sense, it rocks their boat."
The indisputable popularity of 'mommy porn' clearly answers the question do women like porn? Yes, many do, but that's not true for all women. We must also keep in mind that what makes 50 Shades of Grey so appealing to women are the many other elements than porn.
Women Do Like Porn
So, now we know the answer to the question do women like porn. Some women do. But as I said at the beginning of this article, most women prefer not to watch porn. Nevertheless, porn, even "mommy porn," infringes on healthy intimacy and really isn't a good choice. A more relevant and important question to ask than "Do women like porn?" is "Why do women like porn?" In the next post we'll look at some of the reasons why women will watch porn.
Editor's Note: This post was originally published July 07, 2012 and has been updated with new information for accuracy and comprehensiveness.
Looking for More? Check Out These Articles
Read Comments from Others with Similar Experiences - Click 'View full post' below or scroll down