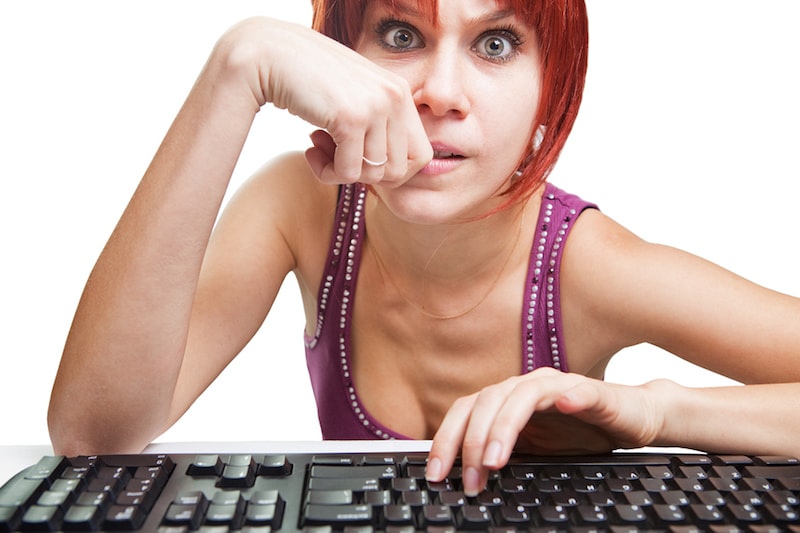 Part 2 of 3 on Porn for Women
OK, all the men are dying to know -- do women watch porn? Yes, some women do watch porn. However, from my experience the majority of women do not, and they have no interest in doing so. Sorry guys.
To better understand women and porn, be sure to read the last post, Do Women Like Porn?
Why do women watch porn? Here are a few of the reasons why some women watch porn:
Accommodate the desires of the man in their life. Many women mistakenly put their own feelings aside and accept watching porn to try to make their men happy.
Understand why men watch porn. A lot of women really want to understand their man more, why he does what he does, so they'll watch porn to try to find out.
Peer pressure. Our culture has made watching porn normal and removed nearly all of the negative views that once surrounded it.
Some women watch porn for the same reason men do, visual stimulation, sexual arousal and release. These women are a small minority though.
Lack of knowledge about how porn negatively affects all of us, men and women. Porn distorts our thinking about sex, but most people don't know this or realize how damaging this is to them.
Unhealthy understanding of sex. Many women have had negative sexual experiences that have altered their view of sex. Some of them are aware of this, but many are not. An unhealthy view and understanding of sex contributes to a desire to watch porn -- for women and men.
So back to the question, "do women watch porn?" Yes, some do, but the reasons why they do are varied, and just because they do doesn't make watching porn right or good for them. Remember, a lot of people unknowingly do stupid things that aren't good for them.
In the next and last post on women and porn we'll hear what women think about porn in their own words.
Looking for More? Check Out These Articles
Read Comments from Others with Similar Experiences - Click 'View full post' below or scroll down