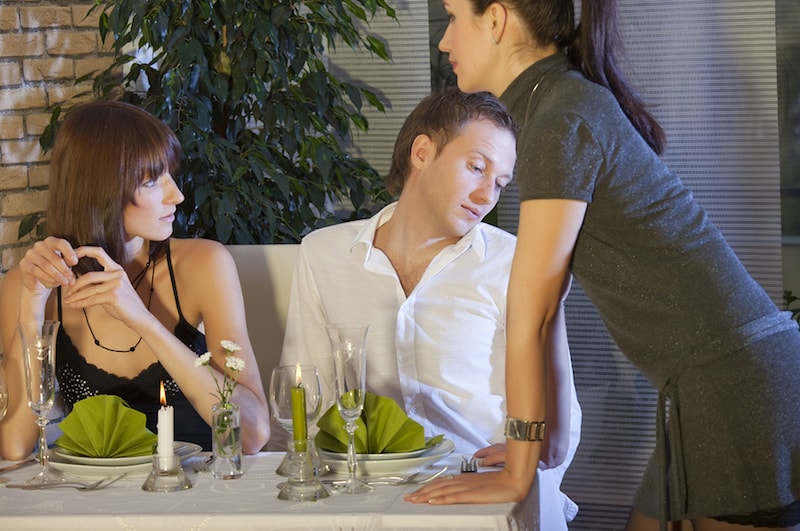 It seems that every day porn becomes more and more acceptable in our culture. Sitcoms make fun of it and comedians joke about it like it's a normal thing all guys do. Men tell their partners when they get caught that "every guy does it" . . . "it's a guy thing." But porn side effects are never mentioned along with these endorsements.
Yes, there are side effects to porn, and they're not good ones either. Porn should come with something like the Surgeon General's warning on cigarette packages. "Yes, most men watch porn, but porn comes with side effects that will harm you too."
So what's so bad about porn? Take a look at these messages from women whose men are doing what "every guy" does, looking at porn. See if you can see any possible connections to what their concerns are and porn. By the way, I get messages like these every day from women all around the world, so if you think it's only a couple of women stuck in the 1950's who have a problem with porn, you're wrong.
Hi my name is Ashley and my husband is Chris we been married for 1 year and our marriage is great except when we are around other women he stares and looks everywhere at them. I just don't know what to do, he's gotta stop, it's getting out of control. We've talked about it several times and he saying he will change, but it's not working. What can I do or what can he do to stop this? He says he don't know why he does it and he wants to stop, but he can't. Please help us. We want this marriage to work so bad we are very much in love, but need to fix this problem ASAP. Please get back to us so we know what to do thank you." -Ashley V.
So Ashley's husband, Chris, likes to look at other women. That's a pretty normal "guy thing," right? But how come it's so out of control? And why can't he stop, or at the very least do it less, especially when his marriage is on the line? Hmmm. Could this be a porn side effect?
My husband of 26 years does occasional porn on the internet and likes to look at lots of sex stuff. He also talks about having me and another guy have sex while he watches. I am not really into that scene, but he can't understand why. We hardly ever have sex anymore that he isn't pretending or fantasizing that I am with someone else. I don't know what to do to make him understand fantasy and reality." -Kristine D.
Kristine's husband has developed some sexual desires that she's not into. It's very common for men and women to have different sexual interests, as well as different sex drives. As a result, sex is a source of conflict in many relationships. However, I'd argue that Kristine's husband's fantasy of watching her have sex with another man is an unhealthy sexual interest and one not that's good for their relationship either.
I actually counseled a separated couple a few years ago who had done something similar in their past. This guy had a fantasy of being with two women and convinced his wife to go along. So on a trip to Las Vegas he hired a call girl and they had a threesome. Years later in our counseling it came out that she never really wanted to participate, but went along to make him happy. This act became one of several cancers that ate away at their relationship and ultimately destroyed it.
So what are some of the side effects of porn?
Trains the brain to seek out women to look at. We all know that men are wired to have this tendency to begin with, but what porn does is take that desire to look at other women and puts it on steroids. I'd bet that Ashley's husband Chris can't stop looking at other women because he's also regularly looking at porn or has in the recent past.
Exaggerates men's sexual fantasizing. Porn is all about fantasy -- it is fantasy, it encourages the viewer to fantasize, and it builds the desire to fantasize even more. And too much fantasy robs men of the joys of the real thing.
Creates deviant sexual interests. Sex is an intimate act between a man and a woman. Porn warps our minds and creates desires outside of this design. Kristine's husband's desire to watch her having sex clearly arises from his porn viewing where he watches other women have sex. Now he wants to take that fantasy and apply in his real life.
Damages relationships. Porn destroys intimacy, trust, and the sacredness of the relationship commitment between two people. And scientific research is now proving what those of us treating it's effects have known for years, that porn can lead to severe relationship problems.
This is not meant to be a complete list of porn side effects, but describes several of the most significant ones as well as those seen the two relationships described above. Porn isn't as inconsequential as many people want to believe. And so as porn becomes more socially acceptable, it's very important that the negative effects become better known too.
Looking for More? Check Out These Articles
Read Comments from Others with Similar Experiences - Click 'View full post' below or scroll down