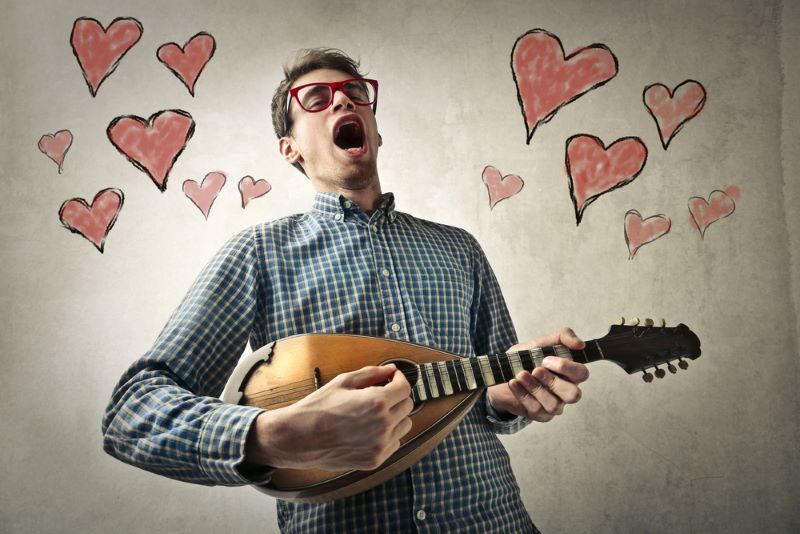 6 Min Read
Contents
When you look back on your relationship do you ever think, "Oh, I miss that stage"? Maybe it's the very beginning when everything was new and exciting, or the phase when you were finally comfortable enough with each other to stop worrying about trying to look perfect. All relationships go through stages and those stages are slightly different for women vs. men. So, let's consider men - just what are the stages of love for man?
Having an idea as to what stages of love look for a man can help you get your bearings in a relationship if things seem confusing. It can also help you make the most of what's to come or be prepared for potential problems and possible ways to mitigate them.
While we're talking about the stages of love that men experience, we will also consider one of the most challenging stages of love – the stage that feels like finale when it seems certain the love is gone, and the relationship is over. Sneak preview – that's not always the case.
Initial Stages Of Love For A Man – The Good Part
It's important to understand that each person is different and there's no formula that can applied 100% to everyone. That being said, falling in love for most of us follows a fairly discernible pattern. And although these stages of love go by a variety of names, the characteristics of each stage are identifiable no matter how they're referred to.
With modifications for the individual and perhaps a few hiccups (work, family, exes) along the way, these are the basic initial stages of love for a man.
When Love Changes - Stages Of Love Fading For A Man
The hardest part isn't actually behind you at all. In fact, you haven't gotten close to the hard part yet.
The truth is, no matter how bumpy the road to commitment may be, that part is the frosting on the cake and the frosting is always sweeter than the cake itself. Don't misunderstand, there's nothing better than the right cake, but there are far more ingredients to get that right than there are for a good frosting.
So, as you are enjoying the "falling in love" part (the frosting), keep in mind that the most substantial portion of the relationship, and real goal of your courtship is still to come (i.e., the cake) and can take work to get right.
What really needs to be considered in order to create a long-lasting relationship are the stages of falling out of love for a man.
And much like those first stages of love that led to the commitment, the stages that can lead to falling out of love and possible break down (or up) of the relationship can be different for men than women as well.
Of course, everyone's experience is slightly different. Not all of these happen to each person, but it's not uncommon for most men to go through some from of most of these stages.
Because men are less prone to communicating their feelings, a man may go through these later stages of love fading without articulating what he's experiencing. This means that many women who hear their husband say, "I don't love you anymore" feel like it's come completely out of the blue. It isn't.
Dr. Kurt works with couples at this stage every day. In his experience,
Just as most of us don't pay any attention to the stages of falling in love for a man, we also don't notice the stages of losing the love either. We just wake up one day and realize we don't feel in love anymore. It's not talked about much, but this happens A LOT. When you look closer there's always stages of progression, like the ones above, that lead to this point. Unfortunately, most people just assume it means the relationship is over. That doesn't have to be the case though. I teach people every day how to get the love back and fix the problems that led to it disappearing. We all enjoy going through the stages of falling in love, but fixing it when it fades and keeping it alive is what's most important.
Can You Change The Stages Of Love For A Man?
So, are these stages of love for a man written in stone? No, of course not.
While most of us have no interest in changing the beginning stages of things, we can probably all agree that revising the later stages of love for a man would be ideal. And thankfully, revising them is entirely possible.
But it's not possible if all you do is cross your fingers and wish for it to be so. You have to be aware of what can happen and work to prevent or stop it.
Your love for each other won't live if it's not cared for and fed. A healthy, happy long-term relationship takes foresight and work. And a realistic understanding and appreciation of the way love changes over time.
The good news is that, for the most part, the course of your relationship together is within your control. And those later stages of love that a man can experience can be altered or skipped altogether if, as a couple, you work together.
Looking for More? Check Out These Articles
Read Comments from Others with Similar Experiences Below