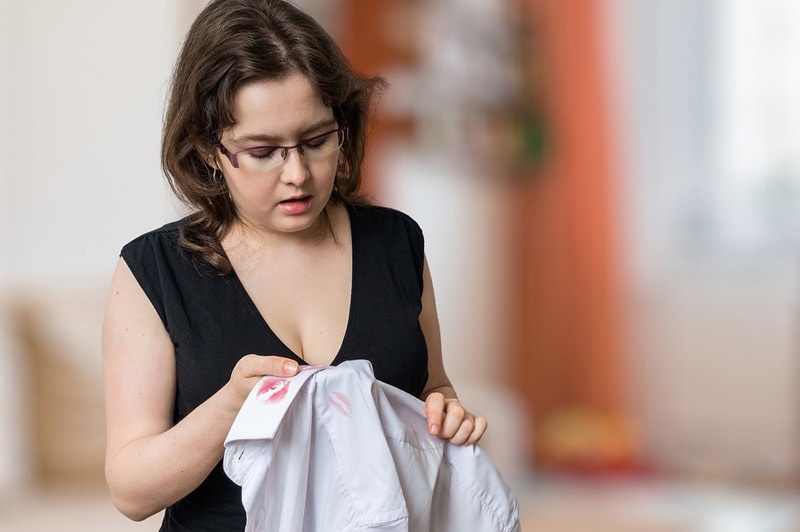 It's hard to find anything more difficult for a marriage to experience than infidelity. The betrayal, loss of trust, and deeply personal nature of the pain experienced when a couple is dealing with infidelity issues are monumental. But that doesn't mean they can't be overcome – with work.
"I told you if you ever cheated, I'd be done." That's easy to say before it happens and much harder to follow through with when you're in that situation.
At Guy Stuff we work with couples struggling with infidelity every week. In fact, it's one of the leading reasons couples seek marriage counseling. And for those couples looking for a way to get past cheating in their marriage, counseling is a good place to start.
What Do You Do When There's Infidelity In Your Relationship?
Below you'll find a question from Angie, a wife whose husband has cheated. She's typical of many of the patients we work with. Take a look at her story and my response that follows.
Reader Question:
I would like to schedule an appointment for my husband and I to meet with you. We are dealing with infidelity issues, but are both committed to staying in our marriage. Looking for help finding solutions to communicate more effectively with my husband and how to move forward. Can you offer some words of encouragement? -Angie H.
Angie's question isn't unusual. You might be surprised to know that most couples who are dealing with infidelity have a desire to fix their relationship rather than call it quits. Of course, that desire can be buried deeply under much pain and anger. And it can be very difficult to get through that pain and find a path for moving forward, despite a desire to do so.
My Answer:
It's good that you both are committed to going in the same direction. Often when infidelity occurs, the offending partner is unsure about staying in the marriage, not surprisingly, since these feelings contribute to the infidelity occurring in the first place. Fixing a relationship after infidelity can be very difficult when both partners are not on the same page in what they each want. So, you both are already ahead of many couples in your shoes.
You didn't state who had the affair. Naturally, since I specialize in working with men, the majority of affairs I work to repair are men cheating, but I've also worked with men who've had to deal with their wives cheating. It can go both ways.
Ineffective communication is another contributor to infidelity, as well as usually being the biggest roadblock to moving forward afterwards. When we don't communicate with each other very well, it can cause us to feel disconnected, unappreciated, and neglected.
We all deal with hurting feelings in different ways, many of which are destructive to us, and some of us seek to relieve the pain by starting another relationship. So, it's good that you recognize communication is an area where you need to find solutions, because it contributed to where you are now and will also be key part of the changes needed to rebuild your relationship.
Why Infidelity Issues Happen In The First Place
The biggest question people have when their partner cheats is, "Why?"
While the answers to this question can vary somewhat, they generally all come back to some form of neglect to the health of the relationship by both partners. Yes, both.
Nothing happens in a vacuum and problems left unresolved will result in a couple drifting apart. So that means that yes, if there's infidelity in a relationship, both partners bear some portion of the responsibility for the climate that led to it. Of course, the choice to cheat is just that – a choice. The partner who made that choice is solely responsible for that decision.
Sadly, many couples don't recognize there are problems or how significant they are until it's too late. A common result of ineffective communication is no communication. Too many partners just stop trying to talk after repeated efforts fail or result in conflict.
When feelings and needs are no longer expressed the relationship becomes stuck. Resentment and ill will builds as partners feel unloved and unappreciated. Leaving each partner vulnerable to becoming unfaithful when opportunity presents itself to get these needs met by someone else. And with our online connections opportunity is always a click or two away.
As a relationship matures it's common for couples to take for granted the love they felt in the beginning will sustain them through all of life's ups and downs. While that's a very romantic sentiment, it's not at all realistic.
For a relationship to stay healthy and the love to stay strong a couple will need to recognize and address the cracks that typically develop, like the lacking communication that Angie described. Most don't take those proactive steps, however, and as life gets busier paying attention to one another falls by the wayside. Then when someone else comes along who shows they care, infidelity is a big risk.
How do you prevent this? As mentioned above, communication is the biggest factor. Your best bet at preventing infidelity in your relationship is to make sure you and your partner continue to communicate your wants and needs and practice good communication skills as you do.
Do you have a question you'd like to Ask a Marriage Counselor? Click here to submit it and I'll answer it in an up coming post. Be sure to subscribe below so you'll get my answer.
Editor's Note: This post was originally published January 7, 2010 and has been updated with new information for accuracy and comprehensiveness.
Looking for More? Check Out These Articles
Read Comments from Others with Similar Experiences - Click 'View full post' below or scroll down