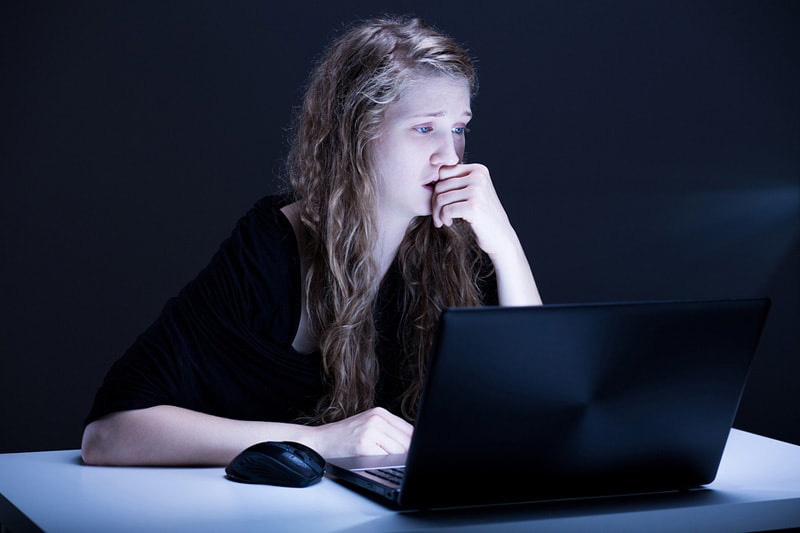 Looking for signs of verbal abuse? Here's some real, subtle signs of verbal abuse, and how a verbally abusive relationship can look in our hi-tech world.
Ever wonder if it's possible for verbal abuse to occur by texting or IM? Patrick and Vanessa have a verbally abusive relationship, here's one example of what the signs of verbal abuse look like in their lives (more on what verbal abuse can look like).
It's Friday about 1 p.m. Patrick and Vanessa haven't spoken since their fight the night before ended with Patrick choosing to sleep in the guest bedroom. Patrick's day is ending early so he sends Vanessa a text saying he's on his way home.
According to Patrick, a "barrage" of texts from Vanessa follows his text that "about made my phone blow-up" (Note - phone blowing-up can be signs of verbal abuse). Each thought she had about the night before was tapped out on her phone and sent as soon as she thought it.
Is this the modern-day signs of verbal abuse? Yes.
"It gave me the same kind of anxiety I had in my first marriage," Patrick later told me. Feeling overwhelmed and uncertain about what awaited him at home, Patrick turned his phone off and drove an hour and a half out of his way to go have dinner at a favorite restaurant. After dinner, still not wanting to go home and face Vanessa, he went to the movies. He finally got home after 9 p.m., more than 7 hours later than he could have.
Patrick and Vanessa then avoided talking face-to-face to each other for another 2 1/2 days. Be sure to take a look at some signs in an abusive relationship.
When you're in a verbally abusive relationship, the verbal abuse can come by way of any number of different modes of communication. It's easy to dismiss the immediate communication we can have with our hi-tech devices as being normal rather than verbal abuse.
Have you got signs of verbal abuse in your relationship? Please share what verbal abuse looks like in your relationship in the comment section below.
Looking for More? Check Out These Articles
Read Comments from Others with Similar Experiences - Click 'View full post' below or scroll down