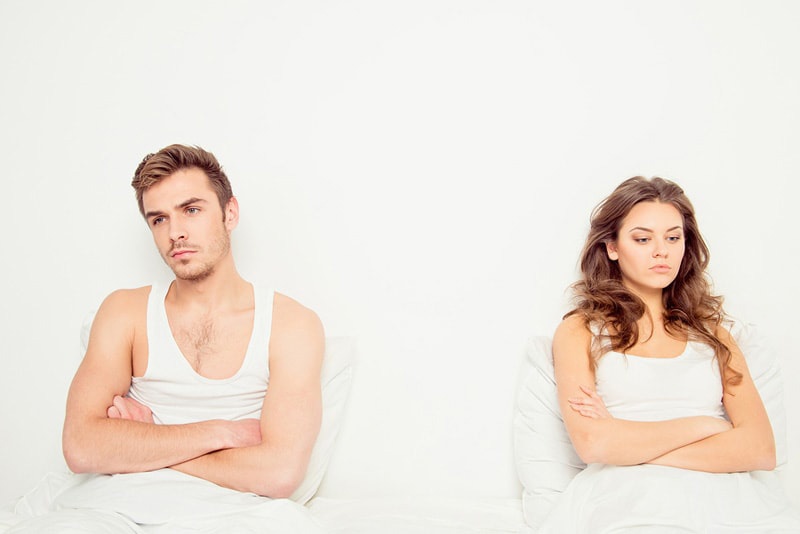 Ah, the silent treatment in a relationship - nothing says, I love you, like being ignored. No one likes getting it, yet a lot of us do it.
Sadly, a lot of us know what it feels like to get the silent treatment in our relationship. In couples counseling it's not uncommon for me to hear partners say, "he hasn't spoken to me in a week" or "she ignored me for 3 days after our last fight."
Is The Silent Treatment Abuse?
So is the silent treatment in a relationship a sign of emotional abuse? Yes, it is. Now sometimes being quiet is a good thing. If you need to be silent so you don't say something you shouldn't, then it's a good thing to do. If you need to remain quiet for management of your anger, then staying silent is being smart.
What separates the silent treatment from a good conflict management skill is the intent behind it and how long it lasts. When it's used to hurt or punish, then it's bad. When it goes past a few hours, which is long enough for all of us to cool down and get past any hurt feelings, then it can become abusive.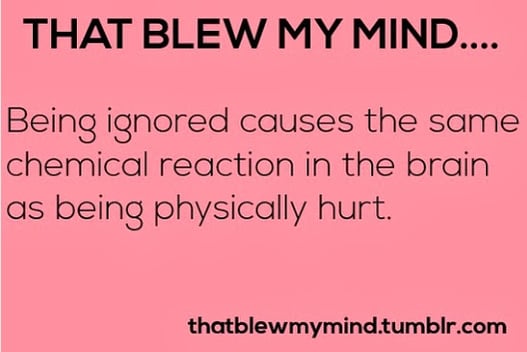 Why The Silent Treatment Is Bad
As the above social media post describes, getting the silent treatment in a relationship causes the same response in our brains to being physically hit. Brain imaging shows that physical pain and social pain excite the same parts of our brain. The chemicals released in our bodies are the same too. And over time this kind of emotional abuse can even cause changes in the structure of our brains as well.
As if feeling alone, shut out, unloved aren't enough, it also can cause us to question if there is something wrong with us. The bottom line is that withholding emotions, and one way to do that is with the silent treatment, isn't healthy, just as not controlling emotions and fighting isn't healthy either.
Stop The Silent Treatment In Your Relationship
Make an agreement with your partner that you will always come back and discuss your feelings and the topic of your conflict within a certain number of hours, say 24. Put a limit also on how long you can go without speaking to each other.
Too many people accept the silent treatment in a relationship - sometimes because they don't recognize it as abusive, but often because they feel powerless to change it. Yet being abused always includes a choice. We can't make someone talk to us, but we can choose whether we will accept being treated like that.
Looking for More? Check Out These Articles
Read Comments from Others with Similar Experiences - Click 'View full post' below or scroll down