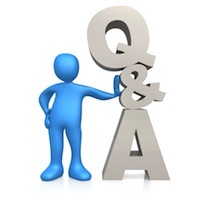 Q: How can I get my husband to love me again? He told me 5 months ago he wanted a divorce and that he wasn't in love with me anymore. He was going to leave after the holidays. They came and went and he stayed. He was going to leave in February then it was eventually now it is after our daughter graduates. He asked me to attend his family Easter dinner with him but still insists he is done. I am not sure that he is and that is why he hasn't left even when I told him to. He won't do counseling and doesn't talk about his feelings. I feel he must still feel something if he hasn't left or filed for divorce. I think my husband is having a midlife crisis and doesn't know what he is doing. Is it too late to try and save my marriage and get my husband to love me again? -- Alissa
A: "How can I get my husband to love me again?" is a question I hear from women a lot. First, we need to remember that we cannot 'make' another person do anything. A good phrase to keep in mind is "you can lead a horse to water, but you can't make him drink."
The way to get your husband to love you again is by drawing (attracting) him back to you, not by forcing him. What drawing him back can look like will be different for everyone.
Here are some ideas on how to answer the question, 'how can I get my husband to love me again?':
Give Him Space. A big mistake is to fear that letting him go means losing him, when actually you can lose somebody by holding on to them too tightly.
Go to Counseling. Getting a professional's opinion on yourself and your relationship can be eye opening and invaluable. Don't worry that he won't go with you and go without him (marriage counseling can still work with only one person).
Change Yourself. This could mean changing a behavior he dislikes, such as nagging or too often reminding him of the things he does wrong; it could possibly be something about your appearance; don't be desperate to keep him (desperation is a big turnoff).
I'm sure your husband has a lot of things he needs to change about himself, too. But it's a big mistake to focus there at first because he's probably not willing to hear that from you. Nevertheless, it is possible to get your husband to love you again. By changing ourselves our partners can become attracted to us and begin to love us again.
How can I get my husband to love me again? Change yourself.
-- Kurt Smith, Marriage Counselor
Related Articles
Preview More Articles About: