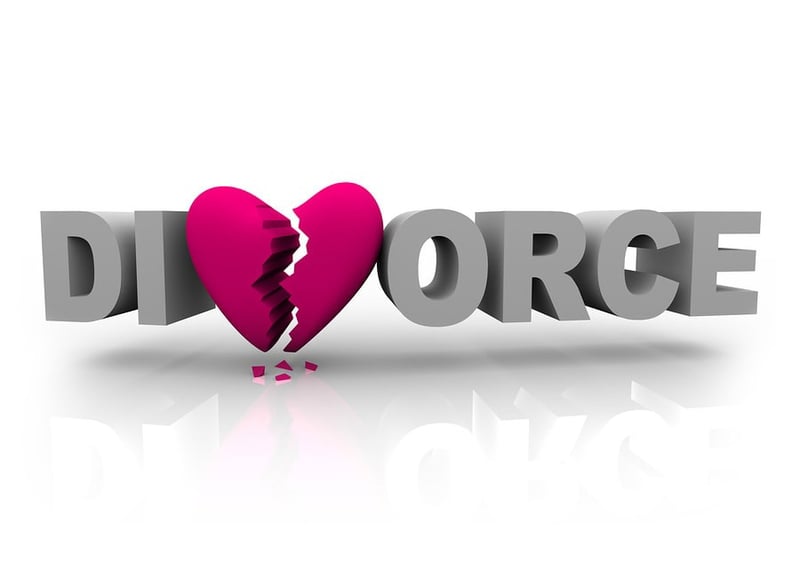 Reader Question:
My husband wants a divorce. We have been married for 2 years now...we got married in a hurry b/c we got pregnant but I admit we hardly knew each other. Our relationship was great, we fit so well together…until our child was born. My hormones and mental state went haywire and he somewhat abandoned me as far as helping with the responsibilities of a baby. In fact he slept most of the day and was out of the house the rest. I completely lost 100% of my sex drive entirely after the baby and he's never stopped resenting me and rubbing it in my face. Now he says the physical aspect of our marriage is over. He's tired of being rejected and no longer desires me…oh and everything is my fault. Now my husband wants a divorce. What do I do? Is my marriage essentially over?" -Lindsay H.
My Answer:
I hear "husband wants divorce" from women every week. Divorce is typically threatened many times before actually acted on. So keep in mind that your husband may be using the threat of divorce more for the effect it has on you than because he's actually planning to do it.
Obviously, there are problems in your marriage that need to change for both of you to be happy. But problems do not have to mean the marriage is over. Problems are fixable.
One fixable problem is your sex life. Even though there were some legitimate reasons for your sex life dying, the pain and hurt is still there and needs to be healed. It sounds like your husband wants divorce because he doesn't know how to do this.
Having kids is a life change that puts a lot of stress on marriages. If you each learn how to better communicate your feelings and needs to the other, and how to work together as a team, then having kids will be a whole lot easier.
Sadly, a lot of men falsely believe that divorce will excuse them from their parenting responsibilities and being a good dad when it does not. I wonder if your husband wants to divorce because he believes this.
Husband wants divorce doesn't have to mean your marriage is over. Suggest to your husband that you go to marriage counseling together to learn how to end the marriage and co-parent afterwards. Then while you're there, you can learn how to fix the marriage, too.
-Kurt Smith, Marriage Counselor
Looking for More? Check Out These Articles
Read Comments from Others with Similar Experiences - Click 'View full post' below or scroll down