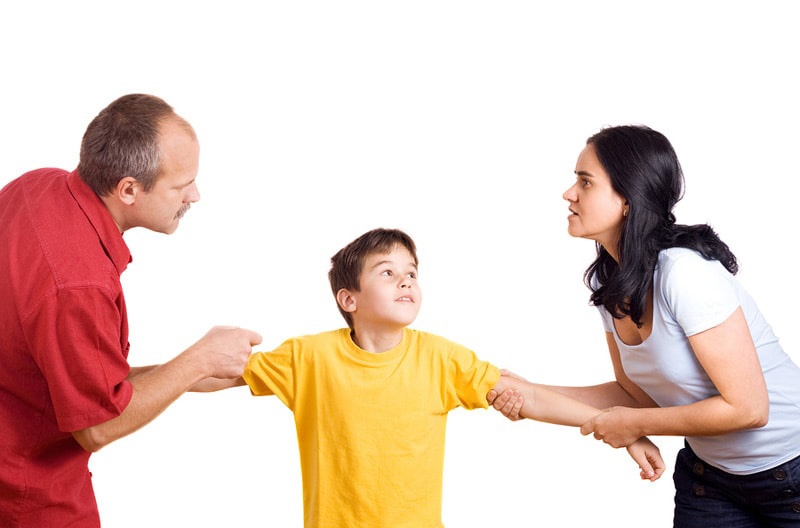 One of the biggest struggles after marriage separation for many people is how to parent with your ex-wife or husband. The common term to describe this new process of shared parenting is co-parenting.
If you're struggling with co-parenting, here's a list of Top 11 Parenting Tips for Separated or Separating Couples from the family law firm of Batholomew & Wasznicky (B&W Newsletter, Winter 2009).
Develop a co-parenting style that avoids conflict with the other parent.
Never involve your kids in parental fights.
Don't let your emotions about the other person control the decisions you make regarding your children.
Treat your children as children, not as adults. For example: Avoid giving them information related to custody or finances. Avoid depending on them to fill your emotional needs.
Never say bad or hurtful things about the other parent in front of your children.
Do not ask your children to find out about the other parent's life, which may involve them violating the other parent's trust.
Never pass messages or things to one another through your children; instead, speak directly with the other parent regarding the needs of the children and other co-parenting issues.
Correct any misconceptions the child has about your relationship with the other parent.
Recognize and respect the wide range of feelings that your child has regarding your relationship with the other parent.
Put in place a consistent set of rules for both houses.
Recognize that it may be important for your child to have a relationship with the other parents' family in addition to your own family.
Co-parenting is really hard for almost everyone. If you're struggling with it, get some guidance and support through divorce counseling. You'll be amazed at how much easier it can be when you go through it together with a partner who's been through this many times before.
What do you think is the hardest part about co-parenting after marriage separation?
Looking for More? Check Out These Articles
Read Comments from Others with Similar Experiences - Click 'View full post' below or scroll down