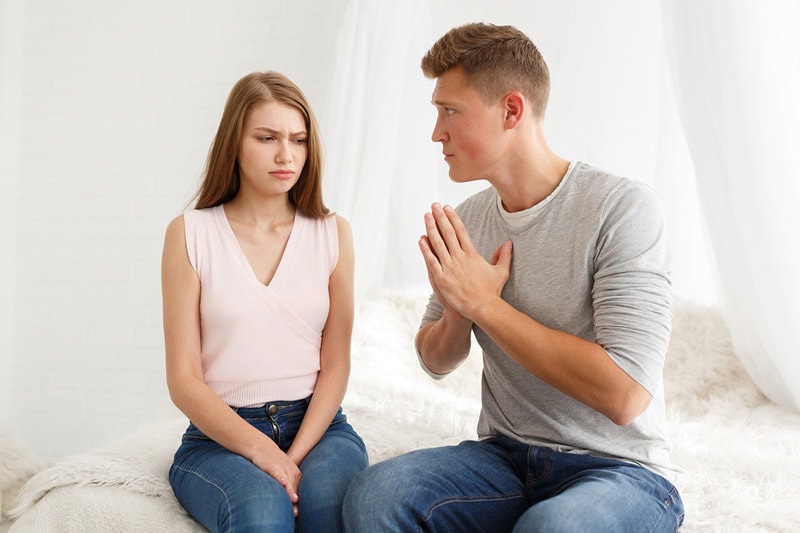 Reader Question:
We're recently divorced after a 12 year marriage w/2 children. My husband wants to "try" again. Is it possible to make this work? Where do we start?" -Lisa W.
My Answer:
Yes, it's possible to put a marriage back to together after a divorce and to make it work. I've seen it happen.
I've also had divorced men tell me that after their divorce they really made some changes and became different men, particularly in regards to involvement with their kids. So maybe the divorce process has affected your husband and he really does want to make this work.
I've worked with a lot of men who've stuck their heads in the sand for years and denied that there were any problems in the marriage. But when the marriage was finally ending, they woke up and became desperate and willing to do anything to save it. Maybe this is your husband too.
Start by making sure that his understanding of what "try again" means and matches yours. For example, this means working at your relationship, not just getting back together for sex or a maid. You should put some specific definitions in place of what "trying" will look like and start slowly. For example, maybe start with an evening together once a week or couples counseling every other week.
Be sure to get the advice of a relationship expert like a professional divorce counseling and marriage counseling. You'll both need help in resolving the issues that led you to divorce, as well as learning some new relationship skills that put you on a path to making this go around successful. Best wishes.
-Kurt Smith, Marriage Counselor
Do you have a question you'd like to Ask a Marriage Counselor? Click here to submit it and I'll answer it in an up coming post. Be sure to subscribe in the box at the bottom so you'll get my answer.
Looking for More? Check Out These Articles
Read Comments from Others with Similar Experiences - Click 'View full post' below or scroll down