Ed came to counseling last week because he didn't know what else to do. He'd never been to counseling before, so even going to counseling designed for men was a big step for him to take. But he was desperate.
His wife had told him the week before that she wants to separate. Then she left for a week - he was stunned.
She's threatened to leave before, he says, but this time he thinks she really means it.
Like a lot of guys, Ed has been putting off for years his wife's requests to go to marriage counseling. In his mind things were never that bad. Besides, with a business to run and a family with 2 kids, who's got time for counseling he asks.
He's making time now though. He says he had no idea that she was this unhappy or their relationship was on the edge. Ed did acknowledge a few things he needs to do better.
"She feels that I yell at her a lot." He's not sure if that's true, but he did say he knows he gets defensive and wants to change that.
So what can Ed do? He wants to save his marriage. But is it too late?
His wife left him and came back she says only for the kids and until they can figure out what to do with the house.
Is there anything he can do fix his marriage? Yes!
GIVE HER SPACE When a lot of guys finally wake up and hear their wives, they turn into a super-charged Mr. Fix-it and are all over saving their marriage. Unfortunately, most of their wives by this time have given up. Ed needs to hold back on pressuring her to come to counseling with him or to work with him to save their marriage. She needs a little space first.
GO TO COUNSELING The biggest statement men can make to their wives about what she and the marriage means to them is to go to counseling. Not just once, but again and again for a while. And on top of that to take the things they learn in counseling and put them to work to change themselves. When most wives see a commitment to counseling and a willingness to change, they're willing to try again too.
If you're in Ed's shoes, and your wife wants to separate, give these two suggestions a try. If she hasn't left yet, but she's been asking you to go to marriage counseling, save yourself some pain and go before it's too late. Ed will tell you that counseling for men really isn't that bad.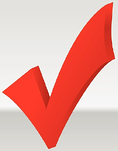 Learn How to Become the Husband She Really Wants
See how you compare to other husbands and learn what wives really want from their husbands. Take our Free Husband Rater Quiz (quizzes for both wives and husbands).
Related Articles