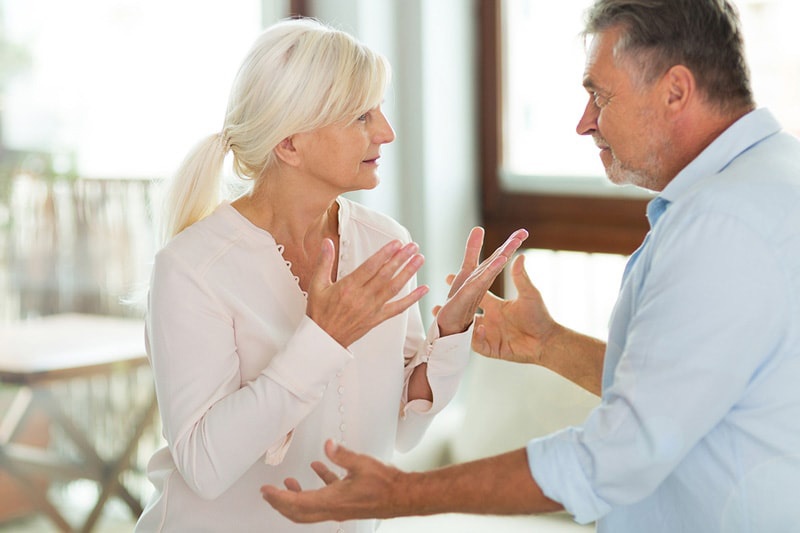 Reader Question:
We are at a point in our marriage where it's hard for us to even talk with each other without one or both of us getting very upset. I think we both feel very unappreciated and things that have happened in the past just won't go away. Is our marriage over?" -David A.
My Answer:

That's a tough question, David. Ultimately, that's a decision that only you and your wife should make. I will tell you this, what you describe about how you feel in your marriage is very, very common.

A lot of couples tell me that they hardly talk to each other. When they do talk, it's mostly about day-to-day issues regarding things like the kids and household. Rarely, if ever, is there real communication about their marriage or relationship, and this is to prevent what happens if they do -- they get very upset and fight, just like you and your wife. A common statement I hear in marriage counseling is "we never talk" and this is the primary reason.
Life piles up on all of us. It's easy to feel unappreciated by your wife when you're both so busy just trying to keep up with life. But it doesn't have to be that way.Couples with successful marriages have learned the skills that build appreciation and respect even with hectic schedules. When these skills are practiced regularly you'll discover that the stuff that happened in the past doesn't keep coming back up anymore.
I'd recommend that you and your wife see what your relationship is like when you practice these skills with each other before deciding that the marriage is over. A marriage counselor can teach you these vital relationship skills.
-Kurt Smith, Marriage Counselor
Looking for More? Check Out These Articles
Read Comments from Others with Similar Experiences - Click 'View full post' below or scroll down