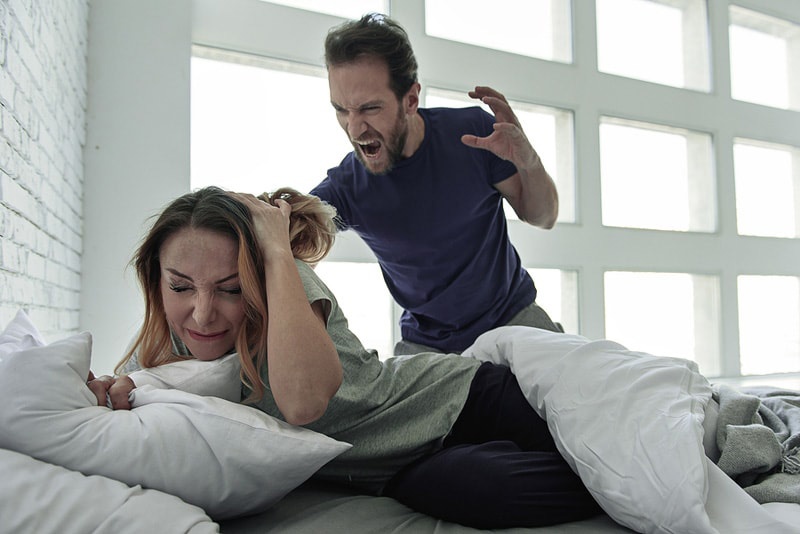 Reader Question:
I think all of this anger management is legitimate, but what about people who have enough sense to not physically display their anger in front of guests, only alone or when their significant other or immediate family is around? This is the case with my significant other, he will get angry when other people are around and curse and scowl, but he never breaks things or screams unless he's alone or just with me. Also he wouldn't pick a fight with a stranger at a food stand or anything like you mention, but he has certain "anger triggers" that get him. I still think he might have the explosive disorder, just more specific to certain annoyances." -Tulips
My Answer:
Many of the men who come to Guy Stuff for anger management look like your significant other. The majority of angry men maintain a public image of having it all together. But behind closed doors, alone with their family, they're a different person.
You've probably heard the phrase "Dr. Jekyll, Mr. Hyde," which refers to having 2 different personas. This behavior is true of many men with anger problems.
I've worked with men in anger management who've struggled to understand this problem even themselves. They can't understand why they only have anger problems with their significant other, and not at work or in other relationships. Some of the reasons for this can be that the relationship with our significant other is where we let our guard down and are our 'real' selves, it's the relationship that brings out the experiences we had with our caregivers growing up, and it's the relationship where our deepest human needs are met or not met.
I wouldn't worry too much about whether or not his anger problems can be classified as an explosive disorder, but rather just that he has anger problems that need to be fixed. The "Dr. Jekyll, Mr. Hyde" behavior of many angry men can be very confusing, especially when the explosive part is aimed at you.
Your significant other needs anger management. You need to insist that he gets anger management in order for your relationship to continue. Be strong and firm about this changing so you can get the man you love all of the time.
-Kurt Smith, Marriage Counselor
Read More: This relationship sounds like it could be abusive. Read more about Abusive Relationships here.
Got a question you'd like to Ask a Marriage Counselor? Click here to submit it and I'll answer it in an up coming post. Be sure to Sign Up for Our Blog at the bottom of the page so you'll get my answer as soon as it's published.
Looking for More? Check Out These Articles
Read Comments from Others with Similar Experiences - Click 'View full post' below or scroll down