Here's some valuable advice for the many of you struggling after an affair. Trying to decide if you should leave the marriage or stay?
On choosing not to divorce a spouse who cheated:
It was a rough road for us for a couple of years, but when my husband finally died after 35 years of marriage, I was so thankful we worked it out. I guess the biggest help to me was when I realized that his cheating wasn't about sex (our sex life was great); it was about filling a need where he was lacking, and sex was the solution he chose. I, too, still loved my husband, although never the same way as before the affair, but I know I would have never been happy with anyone else.
One of the things I would change if I could is this: I deliberately held a part of myself back from him for the rest of our married life. He knew it and accepted it; however, the year before he died (he had cancer), I knew there was nothing he could do that would hurt me more than his dying, and so I let myself love him 100 percent. It was the happiest, most wonderful feeling I have ever had. All those years when I was subconsciously punishing him, I was also punishing myself.
It will be the hardest work you will ever do, but if you hang in there and you both work at it, it will be worth it.
She's right -- repairing a marriage after an affair is really, really hard work, but it's also really worth it. Many couples I've worked with in marriage counseling after an affair would confirm this truth and agree that the right choice is not to divorce a spouse who's cheated, but to stay and work it out.
Related Articles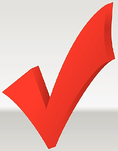 How to Get the Husband of Your Dreams

Learn how your husband rates compared to other husbands and help him get back to being the man you fell in love with. Take our Free Husband Rater Quiz (quizzes for both wives and husbands).

Preview More Articles About: