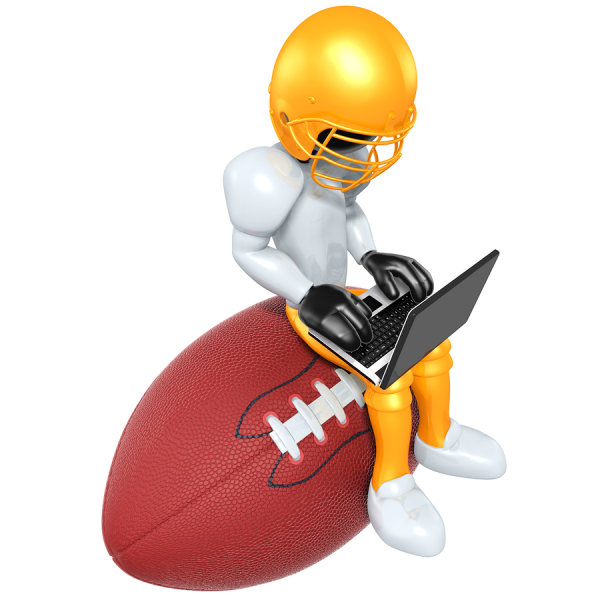 Sunday Tim spent 10 hours on the sofa watching football to track his fantasy team. Samantha went to Costco to do the grocery shopping.
Sound fair?
When I asked Tim, he didn't have a problem with it, but Samantha sure did. Although after 9 years of marriage, she says even though she doesn't like it, she's pretty much accepted that this is the way it's always going to be.
Nevertheless, last Sunday her frustration still flared up again when she left for the store and she angrily yelled at Tim, "I'm gonna spend a lotta money!"
That was week #1 of the NFL season. What do you think Tim and Samantha's marriage is going to look like by the time the playoffs start? I'm pretty sure that it won't be pretty.
Fall is a great time to be a sports fan. However, it's also a time when marriage problems can really get exposed. Many couples are like Tim and Samantha - they've never talked through and agreed on their plan for how family needs will be balanced with each one's personal wants. The lack of an acknowledged plan is a breeding ground for resentment, anger, and hurt to grow.
Football season has brought out another problem in Tim and Samantha's marriage, their inability to negotiate conflicts. Many couples lack the skills to talk about differing viewpoints with understanding, respective and love.
Can Tim enjoy watching football and still be a partner with Samantha in keeping the household running? Yes, he can, even though he told me he doesn't see how it's possible with all that he thinks she wants him to do.
Can Samantha use a better method to let Tim know she's not happy and needs help than spend more money? Yes, she can learn to do things differently too.
Samantha kept asking herself 'what can I do to save my marriage'. If you are too, get some help. If your marriage doesn't have a plan for deciding how family chores will be balanced with personal activities, create one. If you and your partner can't have better communication in your marriage, learn how. Professional couples counselors are available to help you learn how to do both.
Related Articles