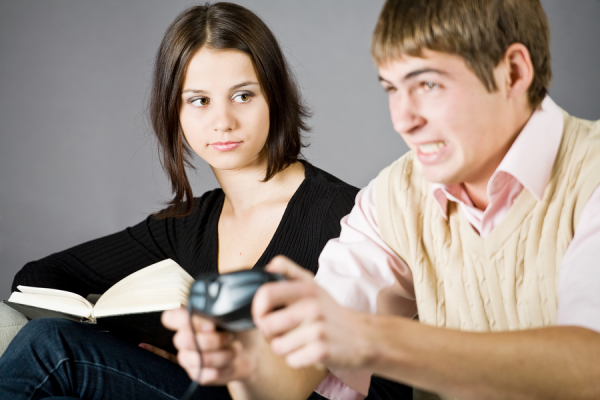 Okay, so you haven't pulled a Tiger Woods and spent too much time with other women. How about too much time with your PlayStation or Wii?
You might want to learn something from British tennis star Andy Murray, the No. 4 ranked player in the world. See if you can see yourself, or your partner, in any of this report on Murray.
Total Pro Sports reports that Murray was dumped over his video game obsession:
Tennis star Andy Murray was dumped by his girlfriend for spending seven hours a day playing Modern Warfare 2, it's been claimed.
According to The Telegraph, Murray's ex Kim Sears, 21, pulled the plug on their relationship because his PlayStation 3 sessions "drove her mad."
He would spend all his time glued to [PS3]. In the end she just got fed up with it. She wanted "more out of the relationship," a source' told the paper.
The 22-year-old's PlayStation "obsession" has been a problem in the past, it seems, with his former coach, Brad Gilbert stating: "He plays video games seven hours a day."
Here's a description from a wife frustrated with video games in her marriage:
He gets home at 4:45 and plays until 2a.m. easy and if he gets bored he just pick up another game. He plays wow, day of defeat, moon-gate, battle field, and guitar hero. He has weekends off and they are dedicated to gaming no matter what. I have attempted to discuss it, but he gets angry and I feel like a nag. I hate feeling that way. I hate talking to him just to find out that for the last 10 minutes he has been raiding and has totally missed everything I said."
Guys, if playing video games is part of your life, take warning and make sure it doesn't create marriage problems. If you're having difficulty discussing the issue with your partner, get some counseling help.
Is this a real problem for marriages? What do you think?
Looking for More? Check Out These Articles
Read Comments from Others with Similar Experiences - Click 'View full post' below or scroll down