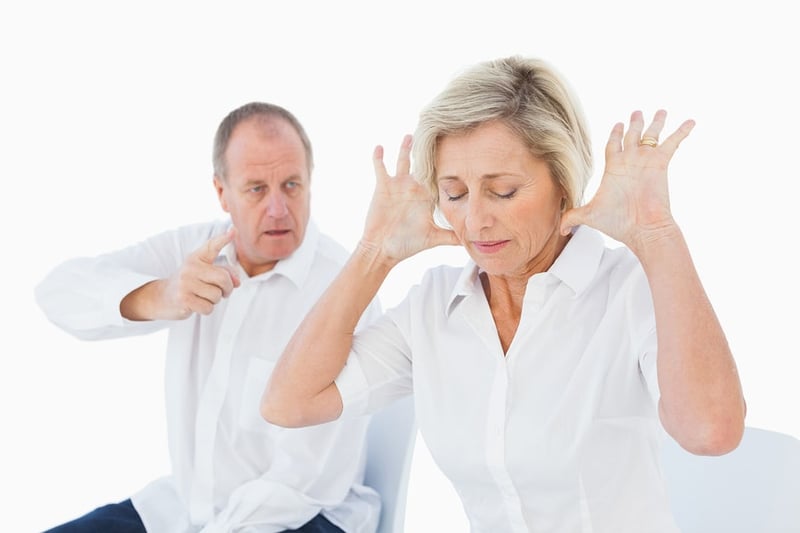 Reader Question:
My husband and I have been married for just 5 months. We are 51 and 53. We have 4 semi-adult but still semi-dependent children between us. We are nearing a crisis point in our new marriage with issues of money, our kids, job stress, and how to fit each other into our lives. All issues we thought we addressed prior to getting married. In practice it is not really working. We are both willing to work on this but recognize that the conflicts are escalating not diminishing. What do we do?" -Sarah L.
My Answer:
First of all, be careful not to put extra meaning into the challenges you're having because this is not the first marriage or relationship for either of you. When we're older, it's easier to be harder on ourselves when we still struggle with this marriage-thing because we believe we should have it figured out by now.
Second, be careful not to overreact because you're having such a difficult time after only a few months of marriage. It's actually pretty common that marriage problems start to arise after only a few months. No matter how much we try to prepare beforehand, marriage just puts extra strains on us that we cannot always address beforehand.
Your list of challenges pretty much covered the biggies for most second, third or later-life relationships -- money, kids, job stress and how to change our lives to fit in this new marriage. I've had clients just like you come in for marriage counseling with the same complaints and were shocked to find out how different it is being married dealing with these things than it was when they were dating.
You state that you're both willing to work at this, which is great because that's the most important ingredient to finding solutions. The answers will come as you combine that commitment with an action plan that includes learning how to:
Reduce the conflicts
Learning communication skills to communicate more effectively as you discuss these issues
Love each other despite the issues
Marriage counseling with a professional counselor is going to be the best resource to learn how to do this. Your counselor will help put together an action plan, and provide the accountability and guidance to work the plan until you find the solutions.
The challenges you've described are just part of life, and unfortunately aren't going to go away, even if your marriage does. So don't let them destroy your new marriage -- learn how to become a team and tackle them together.
-Kurt Smith, Marriage Counselor
Do you have a question you'd like to Ask a Marriage Counselor? Click here to submit it and I'll answer it in an up coming post. Be sure to subscribe in the box at the bottom of the page so you'll get my answer.
Looking for More? Check Out These Articles
Read Comments from Others with Similar Experiences - Click 'View full post' below or scroll down