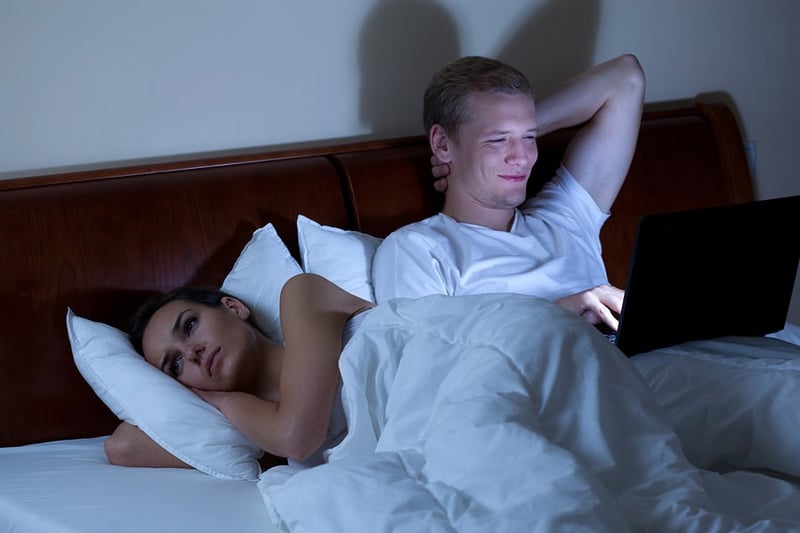 Reader Quetion:
I've got Facebook relationship problems. My wife doesn't like a female friend I have on Facebook. After an argument with my wife, she wants me to "fix it now", how do I do this? I've tried giving her hugs and saying sorry and I love you to re-assure her, but this doesn't fix the issue." -Jesse R.
My Answer:
Facebook marriage problems are really common. I often hear something like this from guys, "My wife checked my Facebook page, and when she saw Valerie's picture it started an argument with my wife."
Relationship jealousy and insecurity can be easily ignited when our wives see the female friends we have on our Facebook page. Even though a Facebook friend can mean nothing, if our marriage is in trouble or the relationship isn't on solid ground it can take on all kinds of extra meaning.
So how do you fix Facebook relationship problems?
Identify the real problem. They way you've tried to "fix it," makes it seem that the problem is that your wife doesn't get enough love from you. While this may be true, it's not the real issue. The real issue is that she feels threatened by your relationship with another woman.
Choose responses that fit the true problem. Rather than showering extra love on your wife, first change the relationship you have with the other women. Start by deleting her from your Facebook friend's list. Then show your wife that the woman is off your Facebook page.
Work on building a stronger relationship with your wife. Most Facebook marriage problems don't occur because of Facebook, but rather because we don't build a strong and close connection with our wives on a daily basis. The closer your wife feels to you, the less likely she'll be to have a problem with female friends on Facebook.
Facebook relationship problems have more to do with our relationships with our wives than the relationships with female Facebook friends.
-Kurt Smith, Marriage Counselor for Men
Got a question you'd like to Ask a Marriage Counselor? Click here to submit it and I'll answer it in an up coming post. Be sure to Sign Up by Email so you'll get my answer as soon as it's published.
Looking for More? Check Out These Articles
Read Comments from Others with Similar Experiences - Click 'View full post' below or scroll down