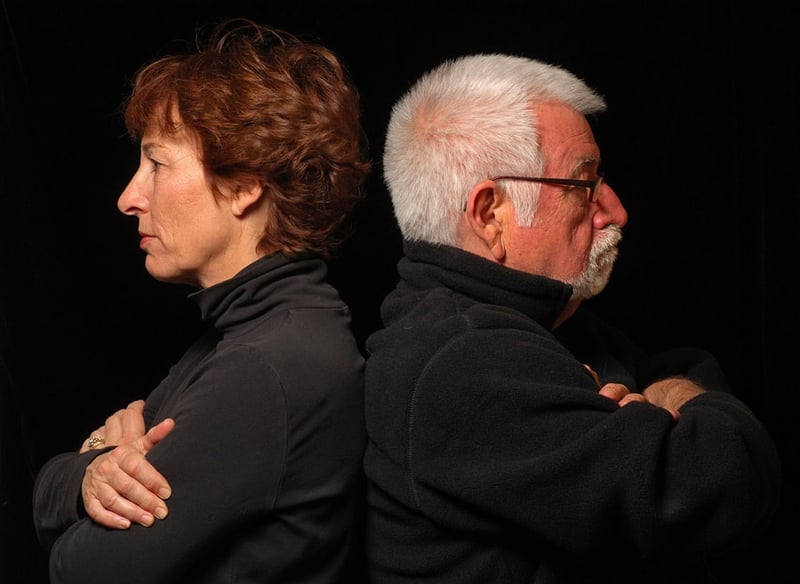 Here are the Top Marriage Problems reported by couples who've worked with Guy Stuff Counseling & Coaching in 2009. These couples represent a range of ethnicities, cultural backgrounds, and economic levels from the Roseville, Folsom, Sacramento area. Because we specialize in counseling men and their wives, this list will naturally slant some more towards male related issues. However, most of these problems are also the most common marriage breaking points.
#1 - "We Have Communication Problems." No surprise here. It's the age old problem in marriage. Even though many issues underlie the problem of communication between husbands and wives, a few of which are described below, this is the most common reason couples come to marriage counseling. By the time couples get to counseling the complaint "we can't communicate" has often been replaced with "all we do is fight."
#2 - Anger Management. Many of us men struggle with managing our anger. Unfortunately, the most common landing place for our anger is our wives and children. Ironically, when I have the opportunity to assess the anger problems of a man who's come into counseling for anger management and his wife is also present, it's not uncommon to find that she struggles with managing her anger as well. Anger is an emotion we all have, and it's not bad, it's just how we deal with it that determines if it's helpful or hurtful.
#3 - Affairs. Affairs have become more and more common. A few years ago this would have been lower on the list. The growth of the internet, particularly social networking sites like Snapchat and Facebook, have made emotional affairs, flirting and inappropriate relationships with the opposite sex a real problem in marriages.
#4 - Pornography. The watching porn among men has moved from a minority to a majority. Our culture, particularly among men under 30 years old, has made this socially acceptable behavior. The biggest problem this poses for marriages, even in those where it is considered acceptable, is the undermining of commitment, faithfulness and trust that this behavior causes. The differences between men and women in how we're wired sexually makes the issue especially difficult in relationships as women struggle greatly to understand it and love their man through it.
#6 - Alcohol Abuse. Alcohol is the socially accepted medication of choice in America. Alcohol abuse in marriage is amazingly common. And sadly, the damage it causes is considered normal, everyday life for so many families.
What problems do you see in the marriages you know? Share a comment below.
Looking for More? Check Out These Articles
Read Comments from Others with Similar Experiences - Click 'View full post' below or scroll down