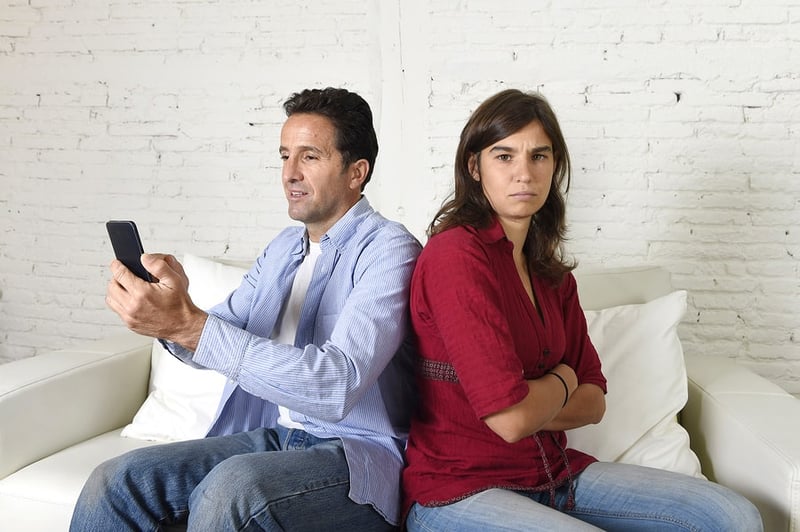 Reader Question:
My husband has has some problems with "flirting". About a year ago, I found a secret Facebook page and email address he was using to talk to other women. He promises he's never cheated, which I think I believe. We went to a few counseling appointments and seemed to have a handle on it. A couple of weeks ago I found a couple of text messages in his phone to 2 women making suggestive/flirtatious comments. We really do have a great marriage and he says he feels like he gets everything he needs from me. He can't figure out why he has this need to get validation from other women.It's leaving me confused and hurt that he doesn't know why. We have to figure out how to stop or I'm afraid it will lead to some bigger problems. What do we do?" -Angie D.
My Answer:
This is a fairly common marriage problem now days, especially because of the growth of social networking sites like Facebook and MySpace. I usually hear from at least one guy a week who's gotten himself into trouble with relationships that started online and then went too far.
You're right that one of the primary drives for this behavior is your husband's desire for validation. But he's not alone. We all seek validation, just in different ways. You're also right that it can easily lead to bigger problems. The relationship connections being made on social networking sites are now becoming the largest source of affairs.
Here's what to do. Your husband needs to go back to marriage counseling so he can have a professional help him discover why his need for validation is so strong that he risks his marriage to satisfy it. With the right help, he'll learn how he can put limits in place that help him stop the flirting and find validation in healthier ways. Lastly, you both need outside help to examine the dishonesty that's occurred and repair the damage it's done.
-Kurt Smith, Marriage Counselor
Looking for More? Check Out These Articles
Read Comments from Others with Similar Experiences - Click 'View full post' below or scroll down