Part 3 of 3
Carrie's been thinking the following about her husband for quite a while:
He doesn't love me
He doesn't care about his family
He needs anger management
He might be depressed
He needs help
So what's Carrie tried to do about these worries?
She's tried to talk to him about how she feels and what she thinks.
She's told him she doesn't feel that he loves her anymore
She's told him she thinks he's depressed
She's told him he should go to counseling
She's told him he should see his doctor
For Al, like most men, it feels like all Carrie does is nag him. He's told her a number of times, "don't pressure me." Carrie's got some good ideas about what's going on, but after years of her telling him things he doesn't want to hear, all Al hears anymore is "blah, blah, blah."
Al's mood is also unpredictable and he has a lot of anger. Carrie says it seems like he's always either grumpy or angry. So she does everything she can to keep the peace in the house as she and the kids walk around on eggshells.
Her direct approach -- tell him what she thinks and what he should do -- hasn't worked. And her avoidant approach -- keep from making him more upset -- hasn't worked either.
So she kept asking herself, "How do I save my marriage?" What does she do when she can't get her husband to change? Change her strategies. She needs to start being direct about the things she's been avoidant and avoidant about the things she's been direct. For example:
When Al erupted in the car, screaming at her and calling her names in front of the kids, she was avoidant and just tried, understandably, to survive by doing nothing. That was a time to be direct, not verbally, but through action

. She should have gotten herself and the kids out of the car and not gone to dinner with him.

The things she's been direct about telling him, she needs to back off and be more avoidant about

. This will require her to find another outlet, like counseling, to express these thoughts and feelings. Al needs space and he's been telling her that through his actions and words, but Carrie hasn't gotten the message because her fears, again understandably, have been too powerful.
Carrie and I have worked on a plan in our counseling sessions on how she could do this. Then, when she started to practice these new strategies, she started to see some results. Her marriage isn't fixed by a long shot, but Al has gone to the doctor, and he is exploring counseling. That's progress.
It's just a start, and obviously there's a lot more to do. But it's some change in her husband that Carrie thought would never be possible.
If you can relate to either Carrie or Al, think about how you could change-up some of the strategies you're using as well.
A final take away -- you'll notice that Carrie came to marriage counseling by herself. You can do this too. If your partner isn't willing to go to marriage counseling, go without them. Changing a marriage doesn't require the participation of both partners.
* This is the third and final post examining a marriage in which a wife feels her husband doesn't love her anymore and she seeks the expertise of a marriage counselor for help in finding out what she can do. To read the first two posts, see Related Articles below.
Sign-up for this blog on the right side of this page (you can get notified by email or RSS feed) and you'll get FREE advice that you can put to work to make your relationship better.
Related Articles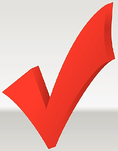 How to Get the Husband of Your Dreams

Learn how your husband rates compared to other husbands and help him get back to being the man you fell in love with. Take our Free Husband Rater Quiz (quizzes for both wives and husbands).

Preview More Articles About: