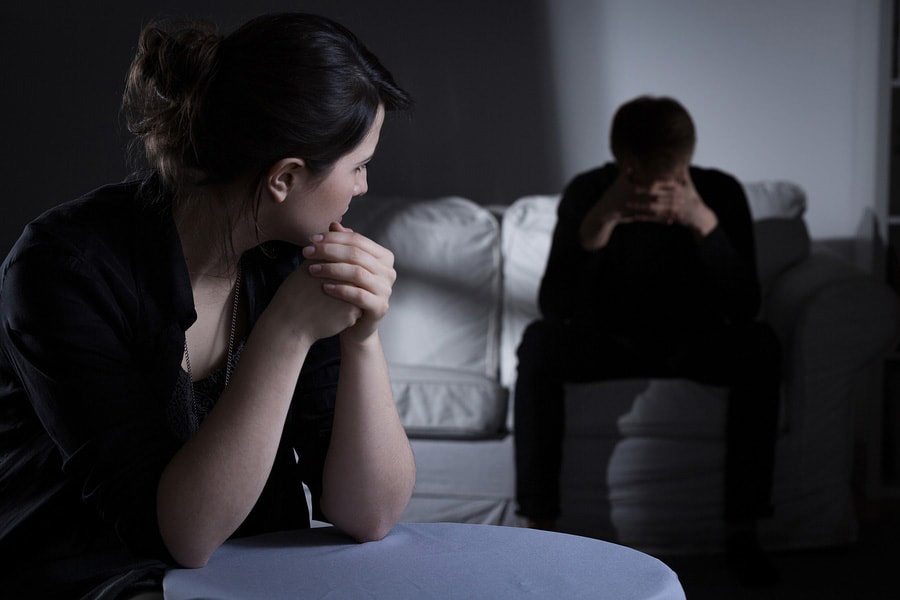 Part 2 of 3
Marriage failing can hit any of us. In the last article, Marriage Troubles, we began looking at the failing marriage of Command Sgt. Maj. Chris Faris and his wife, Lisa, for examples of what marriage failing looks like.
When a marriage is failing, there are some typical signs and patterns.The Faris' story can be the story of anyone with a marriage failing. As in the last article, I'll share an excerpt from the USA Today story on the Faris' (military marriages failing) and then my insights.
Immersed in the heart of the war effort in Iraq and Afghanistan -- in a world where special operators went out every night to capture or kill al-Qaeda fighters -- Chris says his alienation from his family was nearly complete, as war consumed him.
Faris' work was war. The war, and his work in it, consumed him -- just like work consumes so many other men. There are many reasons why men get too wrapped up in their work, but the bottom line is that an over focus on work destroys marriages (and families) and can be one of the reasons a marriage is failing.
When he was home, he found himself studying his watch when he knew nightly missions were underway in Iraq. He dreaded phone calls bearing dire news from the front. And he would personally handle death notifications and the withering reaction of families in shock, witnessing "the most blood-curdling screams you'll ever hear," Chris says. "I'm coming home and I'm angry and I'm pensive and I'm tense."
Wives and kids regularly tell me that their husbands and fathers are often preoccupied with their cell phones and the work distractions that come through them when they're at home. Faris' description, "I'm angry and I'm pensive and I'm tense," describes many men too, and the affect their work has on them and how they bring it home.
At this moment of critical mass in his marriage, Chris says, he walked into the dining room where his wife and daughters were at the table discussing American Idol one evening, and he exploded:
Shut the (expletive) up. What is wrong with you? Have you no concept of what is important in the world? Do you know what's going on? The three of you disgust me."
Chris pauses in his telling of this, allowing the words sink in.
"It was a full-on rage," he adds finally. "And I felt completely justified."
"When that happened," Lisa says, "we were so far gone. … Any bit of drive that I had to make it work -- it was like he killed it."
It's just this kind of explosive incident that drives men into seeking anger management classes from Guy Stuff. Men's anger typically comes from many sources, and many of them understandable, just like Faris' did, but the anger often comes out in such destructive ways that it can only be seen as wrong. In a failing marriage wives often also reach the point that Lisa describes where they're just emotionally dead and done with the marriage.
A common weakness in a failing marriage is the lack of ways that the marriage relationship is protected from the destructive influences we all face from the outside world. The Faris' experience of the affects of war at work, and at home, is a great example.
In the last article, we'll see the rest of the Faris' story and what they did about their marriage failing. Be sure to read the first article on their marriage troubles to see some common patterns.
Got a marriage failing, or know someone with one? Check out some of the marriage problems Guy Stuff solves.
Looking for More? Check Out These Articles
Read Comments from Others with Similar Experiences - Click 'View full post' below or scroll down