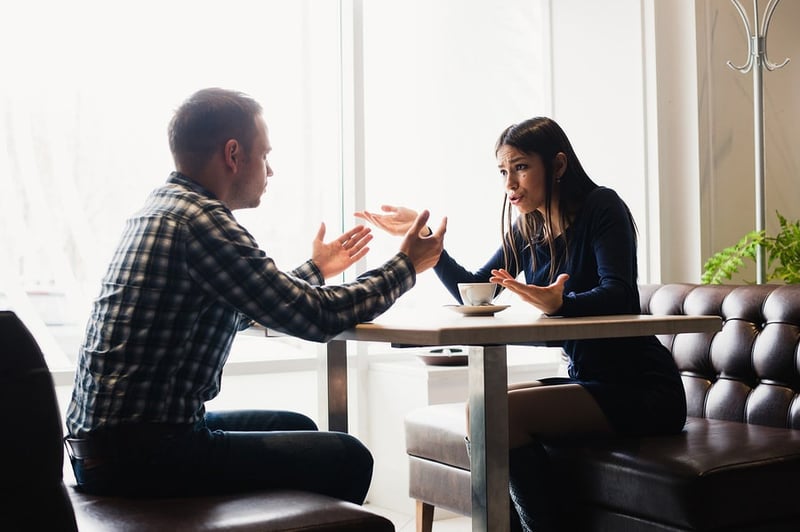 Reader Question:
We have become disconnected emotionally and physically. He feels that there are fundamental and irreconcilable differences that make us incompatible. I think he's probably right. What do you suggest?" -Pam L.
My Answer
Feeling hopeless that things can ever change is a common feeling in a lot of marriages. A woman I was counseling this morning said that after 18 years together there's no way her husband will ever change. But I've seen it happen.
I've worked with couples who've been married 40+ years and both partners have started marriage counseling convinced that the other wouldn't change, but were shocked to find out several months later that they can and do. The most important thing you need to do is to be open to the idea that things can change, for anyone -- even your husband.
Some of us struggle with very rigid, uncompromising thinking that gets in the way of us seeing possibilities. I work with a lot of men who are very successful professionally because of how they think. But in their personal relationships, their thoughts can be their worst enemy.
What helps these men become as successful in their personal lives as they are in their professions is learning how to change how they think in their intimate relationships. This is a skill that we all can learn. It just takes effort and an open mind.
I have a chalkboard on my office wall that has this saying written on it - "The mind, like a parachute, functions only when open." Start practicing having an open mind and see how your relationship can change.
-Kurt Smith, Marriage Counselor
Do you have a question you'd like to Ask a Marriage Counselor? Click here to submit it and I'll answer it in an up coming post. Be sure to subscribe at the bottom of the page so you'll get my answer.
Looking for More? Check Out These Articles
Read Comments from Others with Similar Experiences - Click 'View full post' below or scroll down