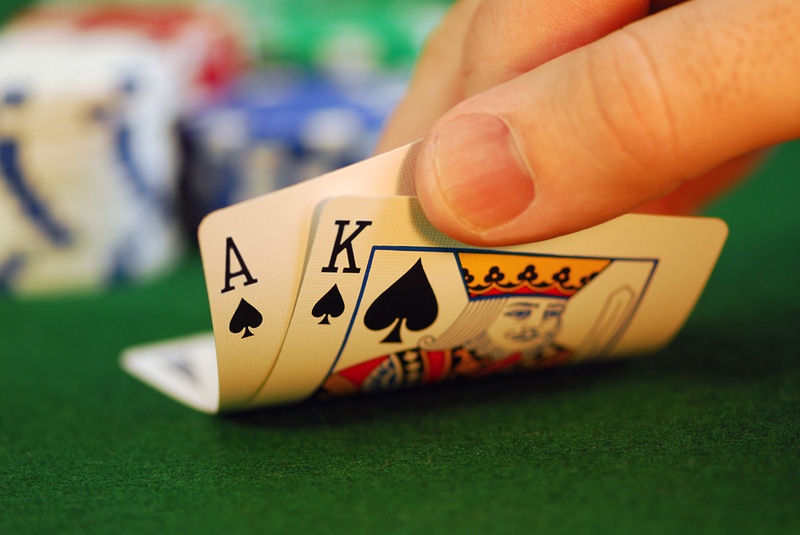 Here's an example of how a gambling addiction starts. This is the real story of one man who came to Guy Stuff Counseling for help with his gambling addiction.
Anthony had never gambled before. Sure, he'd played cards with friends at parties in high school, but never anything serious. Other than occasionally watching the poker tournaments on TV, gambling never had any appeal.
During his first year at college Anthony got invited into other guys' dorm rooms at night to play cards. He found that it was a great way to escape the studying he didn't want to do. As his school demands increased, so did the attraction and enjoyment of playing cards. Soon Anthony was up all night gambling and starting to skip classes. As his desire to gamble grew, he sought out other places to play and discovered online gambling.
When Anthony got kicked out of school, he knew it was partly due to his gambling, but he never thought he had a gambling addiction. He just moved back home, got a job, and started going to the local casinos to gamble. In addition to the 4 Indian casinos within easy driving distance, he found a card room only a mile from his house.
The card rooms made him feel seedy. He knew many of the other guys in there had a gambling problem. After all, they were always in there; every time he went in he saw the same faces.At least he could control it and didn't spend every day there, he thought.
He developed a strategy to keep his gambling addiction a secret from his parents. After the money he'd wasted at school, his dad watched his bank account carefully. He learned if he only withdrew a couple hundred dollars, and did from the local ATM and not at the casinos, his gambling wasn't noticeable by parents.
Anthony tried going back to school again at the local junior college, but found that missing classes and assignments didn't work there either. As he got more and more down on himself, and worried about what he would do with his life, he spent more and more time gambling. The money he was losing grew also. It didn't even seem inappropriate to him to be playing for a pot of $2,900 when he only made $10 an hour working part time at Home Depot.
One night, after getting kicked out by his girlfriend, he lost $400 in a half hour. Afterwards, as he walked out to his car and saw it packed full of everything he owned, and thought about having no money, no place to live, and no hope, he realized he had a gambling problem.
Anthony got his parents support and came to Guy Stuff for counseling. We've been working on his gambling addiction by helping him discover the reasons why he gambled. One of the things he's learned is that he used gambling to occupy his time and avoid things. As a result of our work, Anthony went back to school earlier this month and he's learning to use new ways to deal with the stressors in his life.
Looking for More? Check Out These Articles
Read Comments from Others with Similar Experiences - Click 'View full post' below or scroll down