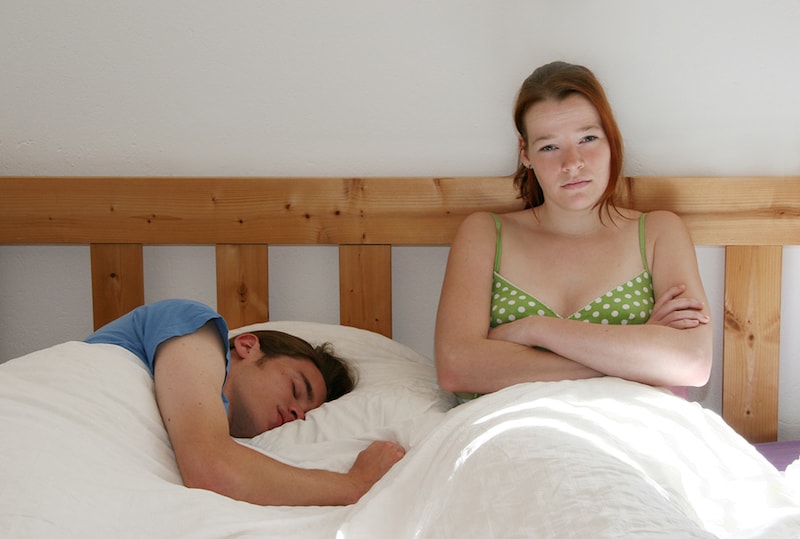 A common complaint I hear in counseling men is that there's no sex in marriage. If you're one of those guys who have a marriage without love, I've got some good news. Women complain about no sex in marriage too. Check out "My Husband Won't Have Sex with Me" for one example.
It may be surprising to learn that more wives than not want to have sex with their husbands. That certainly goes against what many of the guys I work with experience in their marriages, especially the ones who say they have no sex in marriage.

Well here's more proof: iVillage, an online community for women, completed their 2012 Married Sex Survey; a poll of the sex lives of 1,001 wives ages 18-49. The results will be shocking if you're in a marriage with no intimacy.
Here's the REALLY GOOD NEWS for men:
75% of wives say sex is 'very important' to them; only 5% said it wasn't
More than 1/3 third of the wives were in the mood to have sex with their husbands yesterday or today; 62% have been in the mood in the past week, and 71% in the last month.
More than a third of the women say nothing is more important than sex with their husband; it's more important than a movie, getting a massage, or going to the spa.
Stress and exhaustion are the biggest sex drive killers for wives; ironically, the aspect least affecting desire is attraction to their husbands.

What gets wives in the mood for sex? Here are the BIG SECRETS for men:
67% said when they're feeling love toward him.
44% of wives are turned on when their husband says something nice to them.
When your spouse says sexy things was third.
Having feelings of gratitude was fourth.
What can husbands do with this info if they're in a marriage without love?
Start looking for something nice to say to your wife. Make it a goal to say something nice to her once a day for the next week; guard against being negative towards her too.
Find something to compliment about how she looks -- hairstyle, clothing, something about her physical appearance.
Do something to help her out each day for a week. Such as doing the dishes for her or going to the grocery store if that's her chore.

No sex in marriage is no fun. Now we know that's true for both husbands and wives. The best news of all is that you can do something to change a marriage with no intimacy.
Stop right now and think of 1 thing you can do from the above list that wives say they want. Guys, let's stop complaining about no sex in marriage and start doing something about it.
What else can you do? Take our Partner Rater Quiz and get more ideas about how you can change a marriage without sex and love.

Looking for More? Check Out These Articles
Read Comments from Others with Similar Experiences - Click 'View full post' below or scroll down