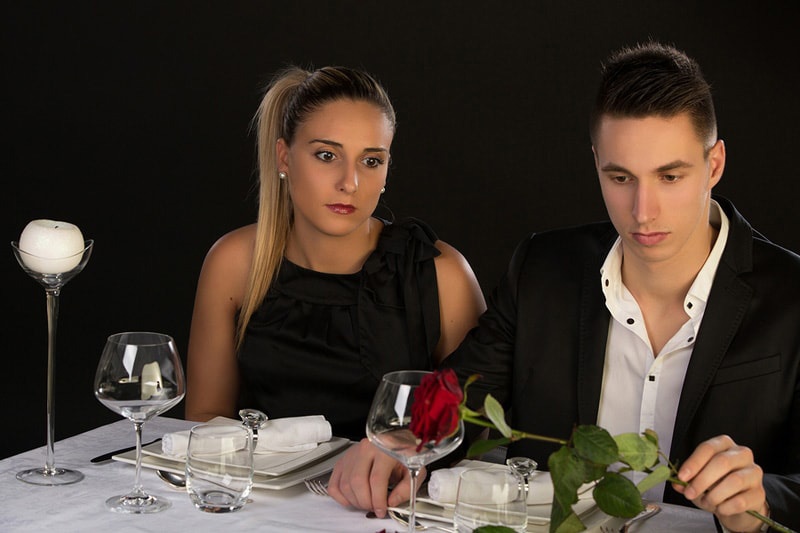 Reader Question:
My wife and I have been married for 12 years and on our honeymoon night, all our problems started! We have gone from counselor to counselor, looking into her past, looking if there was any signs of depression... And although at certain stages she has received emotional breakthroughs, the sexual side remains a problem. She would provide "mercy sex" only, I feel that I cannot take much more of this...
I have tried to be and do everything I was advised by professionals and family and the general consensus from all is that I am a gentleman toward my wife (my wife included)... What makes it especially hard is when I ask if there is anything else I could change or do differently, her answer is always, it's not you! My wife has got a very strong personality but is very affectionate, but when it comes to intimacy, the door is absolutely shut... My confidence is so at rock bottom! I don't want to approach her, because I perceive her usual apathy as lack of love! What do I do? And secondly, what do I do if I cannot settle for a marriage where sexual attraction is missing! I am a passionate person! I am so desperate!" -Peter S.
My Answer:
You're not alone. And it's not just men who want more sex - read this story from a wife who says "My Husband Has No Interest in Sex With Me."
It sounds like you both have been working at this for awhile. I'm glad to hear that you've sought professional marriage counseling help. One thing you didn't mention is seeing a medical doctor to be sure there are no physical reasons for her lack of sexual desire. Unfortunately, it's hard for me to help address what's happening with your wife without more information.
So let me share a couple of things for you to think about.
Sex seems to be one of the areas many people feel they just cannot compromise. If they aren't getting what they feel they need sexually from their partner, then they feel justified in leaving the relationship. So here's the tough part. This probably isn't going to be new information, but sometimes we need to be reminded again. Relationships are about compromise. A successful marriage is a give and take process -- embracing all the good and accepting the bad too. Your wife sounds like she has many wonderful qualities, except for her no sexual desire. If you fairly weighed all the positives against a less than satisfactory sex life, isn't the relationship overall still a positive one in your life?
If her missing sexual attraction is truly an "it's not you, it's me" thing, then you need to work at not letting this affect your confidence. I know that's hard, but it can be done. Another thing to work at changing is your perception that it's a lack of love for you, because I'm not hearing that.
I'm counseling a man right now who had the same problem of a partner with no desire for sex. In fact, he left her 3 years ago over it. He says he greatly regrets his decision to leave. They've reconnected and are now considering getting back together. During the time apart she was able to discover some things about herself and her body that have helped her to have more sexual desire and begin to experience orgasms.
Here's what you can do:
Be careful not to make the mistake of over emphasizing the importance of this one area of your relationship.
Address your faulty thoughts.
Don't give up hope that it can still change.
Recognize that just as you can make the choice not to settle, you can also make the choice to accept all the positives that the relationship gives you.
-Kurt Smith, Marriage Counselor for Men
Got a question you'd like to Ask a Marriage Counselor? Click here to submit it and I'll answer it in an up coming post. Be sure to Sign Up at the bottom of the page so you'll get my answer as soon as it's published.
Looking for More? Check Out These Articles
Read Comments from Others with Similar Experiences - Click 'View full post' below or scroll down