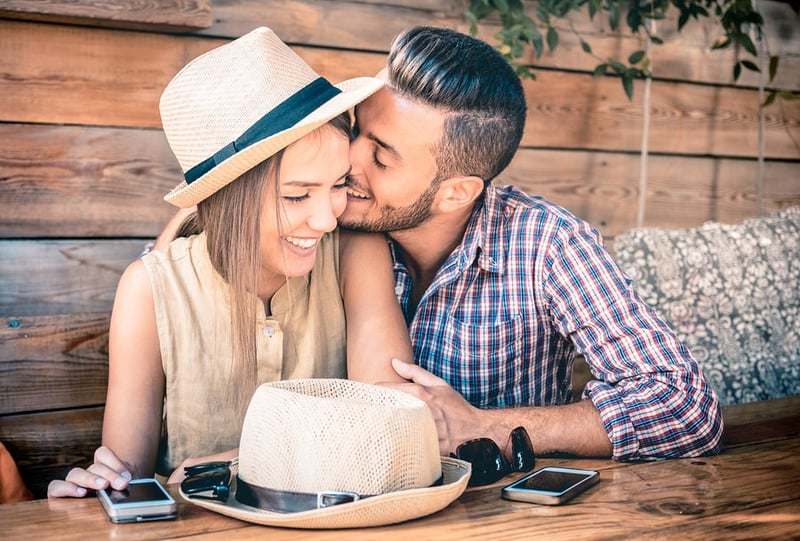 Hey guys, here's some relationship advice on how to love a woman, with some tips on what women really want and don't want from their husbands. These are all complaints I've heard from the women in unhappy marriages that I've worked with in marriage counseling.
Too many of us guys take the lazy way out of loving our wives by claiming we're just not very good at being "romantic." The following are ideas we all can do, even the romantically challenged among us, it just takes a little effort.
Here are a few DON'TS:
Don't sign your Valentine's Day card -- "Your Husband, John C. Doe" (or "Bob Vance, Vance Refrigeration" -- if you're a fan of The Office). Try writing a sentence about how you feel about her, or what you appreciate about her, and then sign it "Love, John."
Don't get her flowers and a card only on Valentine's Day, your Wedding Anniversary, and her birthday. Do it a few times a year when she doesn't expect it. And try giving her something other than the same old thing -- flowers, candy, and a card -- on those traditional holidays.
Don't always ask her what she wants for a gift. Try getting her something she really wants without asking her what she wants. You can do this by paying attention to things she says through out the year and making a note of it so you've got some ideas the next time you need to get her a gift.
Here's the one DO -- think about what she would really want from you. Here are some ideas. Which one fits your wife?
Some women have told me they want:
A night without having to care for the kids. This doesn't mean you have to go anywhere, but just that you take care of everything and she has the night off.
To come home and have dinner ready for her (home cooked, not take out).
Help with the household chores, such as the dishes, laundry, grocery shopping, or cleaning bathroom.
You to talk to her about you, not about the weather, work, or football. Tell her something you've been thinking about lately, such as a concern, problem, or success.
To hear you tell her you appreciate her, and give examples of how and why.
To snuggle with you without it having to end in sex.
A gift that you put some effort into -- it doesn't have to be something big or expensive; it just matters that you thought about her and what she would like when you chose it.
Take a minute and think about your wife. Close your eyes and really think about her. Ask yourself what would she like help with right now? What things does she like? What have you done in the past that she really loved?
Loving our wives takes practice. Sometimes I do or get something for my wife and it's a home run, other times I kind of strike out. But it's the thought and effort that makes her feel loved, and that it's consistent and regular. Come on men, let's work a little harder at loving our wives they way they want to be loved and give the last minute call to 1-800-Flowers a break.
Ladies, could you give us guys some other ideas?
Looking for More? Check Out These Articles
Read Comments from Others with Similar Experiences - Click 'View full post' below or scroll down