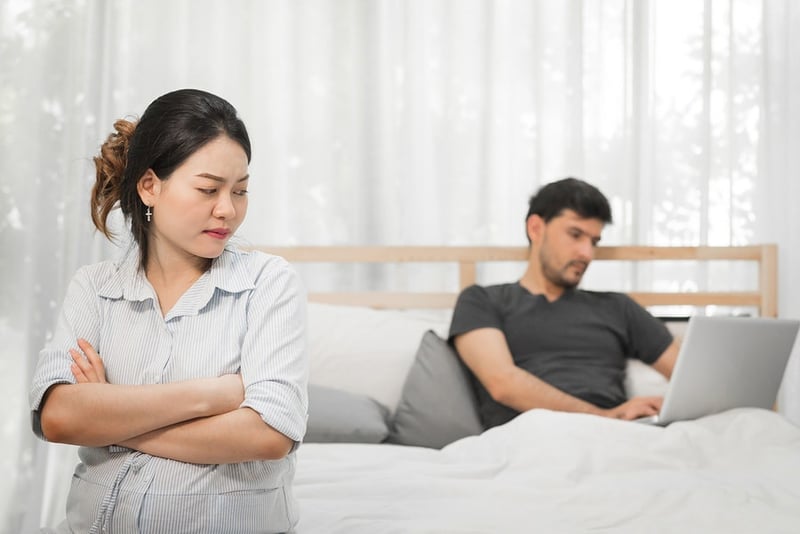 What are typical Facebook relationship problems? Let's take a look at Mitch and Jenn.
Mitch and Jenn have an incredible sex life. She describes it as "magical." She also says it's one of the things that keeps bringing them back together.
The the thing that keeps ripping them apart is Mitch's secret life on Facebook. Jenn's not a part of his Facebook life and it's killing their relationship.
They've been on and off repeatedly for over a year and a half. But when they're together Mitch doesn't change his profile from single, he doesn't post a picture of Jenn on his page, and he doesn't tell anyone (i.e. other women friends) that he has a girlfriend.
As a result, Jenn doesn't trust Mitch on Facebook and questions if he is faithful. Facebook relationship problems can take many forms, but at the core of almost all of the problems is trust.
Making it even harder for Jenn to trust is how obsessed and secretive Mitch is about his Facebook page and the relationships he has online with other women. Mitch tells her the women are just work acquaintances and innocent friends from the past, but she doesn't buy it. Especially since Mitch won't ever get on Facebook when Jenn's around.
Jenn came to Guy Stuff for some help with their Facebook relationship problems. Our counseling for men has made it easier for Mitch to be willing to participate. For the past few weeks we've been working on changes they both can make to build trust. And Mitch has even been willing to give up his Facebook life and close his Facebook page to help.
If you've got a partner with a secret life on Facebook, get some help before Facebook relationship problems kill your relationship like they almost did for Jenn and Mitch.
Looking for More? Check Out These Articles
Read Comments from Others with Similar Experiences - Click 'View full post' below or scroll down