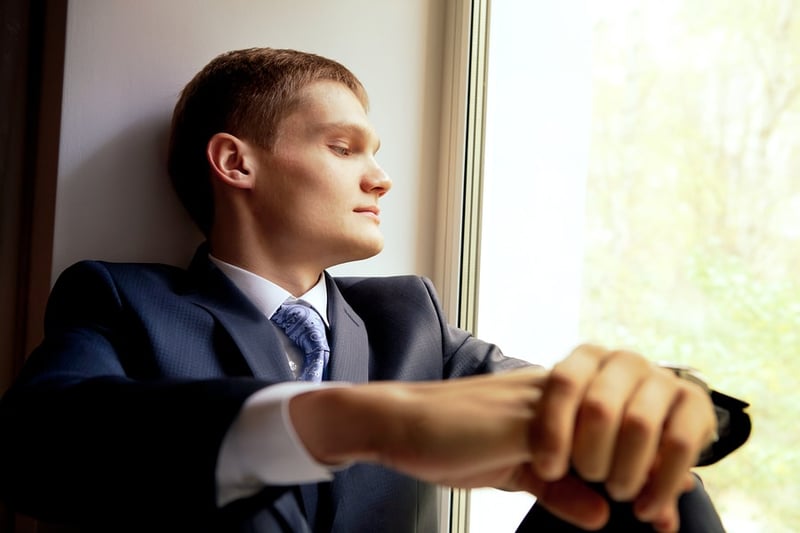 Reader Question:
I'm looking for someone to talk about relationships and commitment issues. I'm having trouble taking my relationship with my girlfriend to the next step of marriage. I'm trying to figure out if she's just not the right woman, or if it's a commitment issue on my part. I told her I'd seek counseling rather than just give up on our relationship. Does this sound like something you could counsel or coach me on?" -Alex P.
My Answer:
Yes, this is something I can counsel you on. A lot of us guys have had commitment issues at some time in our relationship lives, so you're far from alone. In fact, it's one of the top complaints women make about us.
It's great that you're asking yourself the question -- "Is it me or is it her?" And that you're willing to get help to find the answer. Too many of us men stick our heads in the sand and lose a valuable relationship or get into a marriage we shouldn't be in because we won't do what you're doing.
Your inability to commit could be happening for a number of reasons, and not all of them are bad.
Many of us men struggle with committing for reasons of our own -- we don't want to lose the option to be with someone else, we're scared by other married men's stories, we've experienced divorce in our families, or we aren't financially stable. These are just a few possible reasons.
There could be legitimate problems in your relationship that are causing you to hesitate. Guys who feel they have to get permission from her to do things, or feel attacked about everything they do, or feel every talk turns into a fight, typically have reservations and for good reason.
She just may not be the right woman for you. This doesn't have to mean that there's anything wrong with either of you. It just may not be the right relationship for you. I've worked with a lot of guys who've sadly come to this realization after they've gotten married or had kids with her.
Counseling men who are stuck is a regular part of my work, so I'll be able to help you sort through these possibilities and discover the true reason. If it's fixable, we'll work together on putting some solutions in place. If it's not, we can try couples counseling or we'll come up with a plan to end the relationship in the best way possible.
-Kurt Smith, Marriage Counselor
Looking for More? Check Out These Articles
Read Comments from Others with Similar Experiences - Click 'View full post' below or scroll down