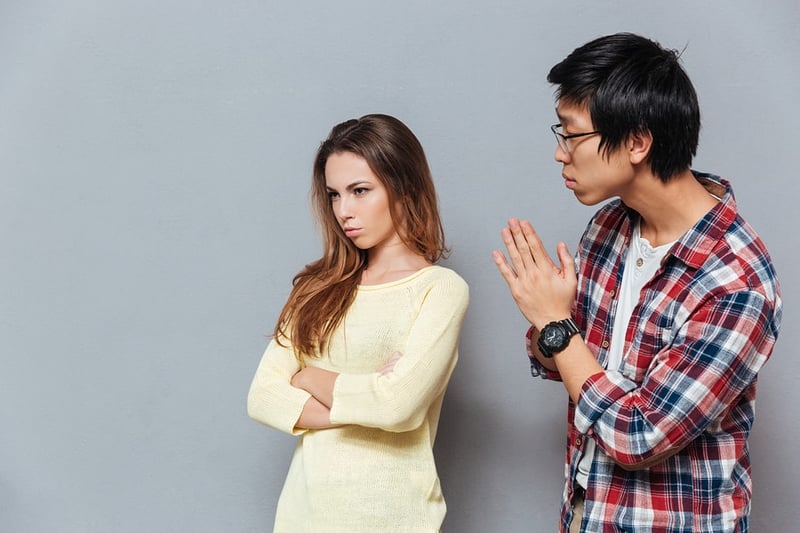 Feel like your relationship could use some couples counseling? Here's an easy way to get started before your first meeting.
One of the primary goals of couples counseling is to improve communication and understanding, while also building respect and love. The following are excerpts from Play "Twenty-Questions" With Your Partner, by Peter Pearson, Ph.D.
He writes:
Do you remember the game "Twenty Questions?" You could ask twenty questions to identify what animal, vegetable or mineral the other person was thinking about. Here's a variation for your next dinner date to find out a little more about your partner and vice versa. The following questions will help you go a little deeper than discussing work, kids, vacations, or sports."
Here's some of the questions he suggests, which actually came from a couple he worked with:
If you could change only one thing in your life, what would that be and why?
In a regular day, what do you find yourself thinking about the most?
On your drive to/from work, what consumes your mind, the majority of the time?
What things in your life bring you the greatest pleasure?
What do you feel is your greatest accomplishment in your life?
In what settings are you the happiest / eager / most comfortable / saddest / unsure / most afraid?
What things do you look forward to each day? In your life?
If you had three wishes that would come true, what would they be?
Read the rest of the questions here - Play "Twenty Questions" with Your Partner
Trying this before couples counseling is just a suggestion. If asking these questions or hearing the answers seems like too much at this point, then wait. You'll find that couples counseling will give you the ability to ask and answer these kinds of questions in a way that will make you feel closer and more connected than ever before.
What do you think? Share a comment.
Looking for More? Check Out These Articles
Read Comments from Others with Similar Experiences - Click 'View full post' below or scroll down