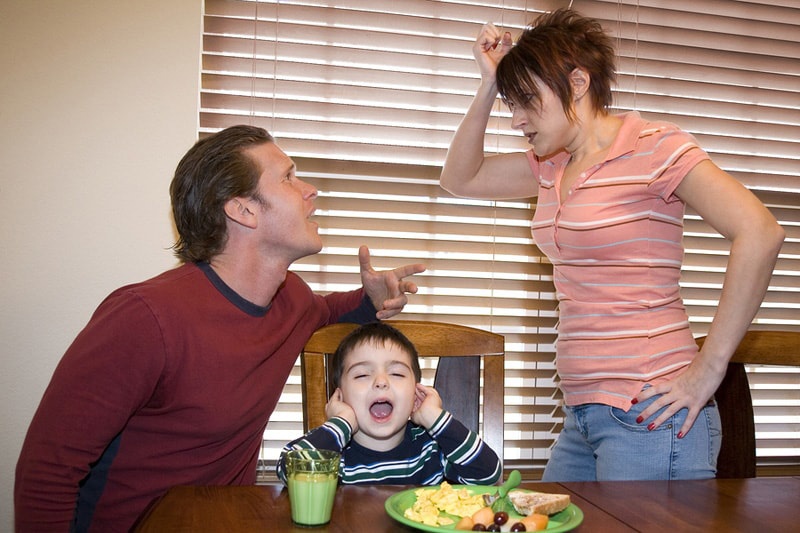 Malcolm and Janine went at each other again. They said they couldn't remember how it started. What struck me was how it ended.
As Janine was crying and Malcolm yelling, their 4 year old daughter, Brielle, came over with their wedding photo that hangs above her bed. She held it out to them, grabbed their legs and pulled them back together.
The fear our kids feel when we attack their mom or dad is like an earthquake to their world. Sadly, Janine and Malcolm had convinced themselves that it wasn't that bad for Brielle.
So how do we fight around our kids? We don't. Dr. Phil says that when we fight in front of our kids we're attacking our kids. Here's a page from his website with some tips on how to Avoid Fighting in Front of the Kids. And here's his first 3 suggestions:
Turn around and walk away if you think you'll have a hard time dealing with your urge to fight. Decide that you don't care if your partner sets your skirt on fire.

After you walk away, write down everything you're thinking and feeling, so you can give it to each other later and discuss -- when the kids aren't around.

Get one of the kids and tell them three reasons that you love them and think they're special.
We all struggle with not letting our emotions get the best of us around our kids. So take a quick glance over Dr. Phil's list and find an idea you can start to practice.
If you need help getting started, that's okay. We all need marriage help sometimes. Just find some professional marriage counseling for yourself.
What do you think is the hardest part about not fighting in front of our kids? Share your thoughts below.
Looking for More? Check Out These Articles
Read Comments from Others with Similar Experiences - Click 'View full post' below or scroll down