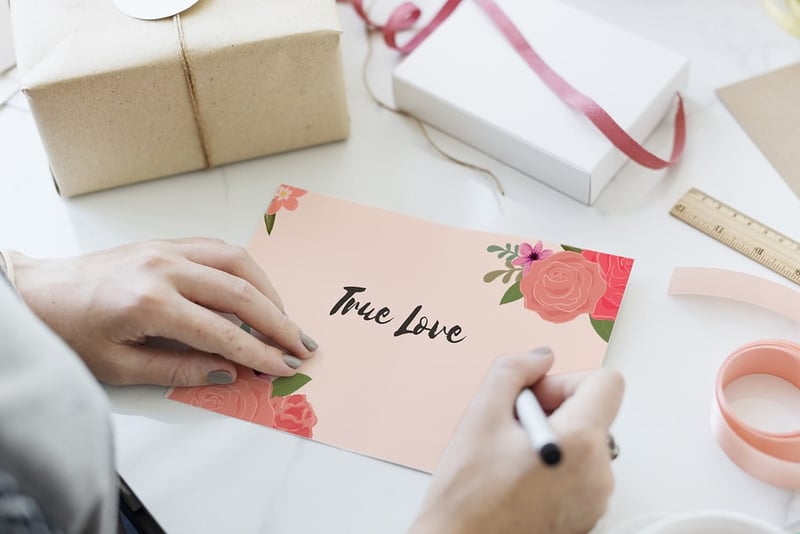 Most of us are searching for something, but we don't know what it really looks like. That something is Love. We wonder what will my true love look like, but we don't really know.
Maybe that's one of the reasons why love is so illusive for so many of us. We want it so badly, but we really have no idea what true love looks like.
I wonder how much our inability to find true love is due to the fact that we have the wrong idea of what love really is? After all, most of us come from families that didn't give us good examples; we've been shaped by media that's designed to sell us something, not tell us the truth; our minds want to make us feel good with a hopeful myth rather than acceptance of the hard to swallow truth.
You can get an idea of what will my true love look like in reality with the following social media post, which compares the myths about love with the reality of love.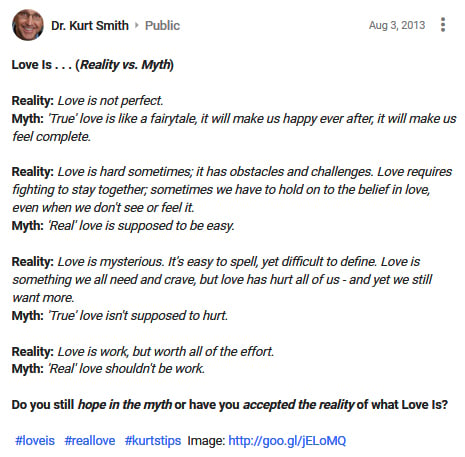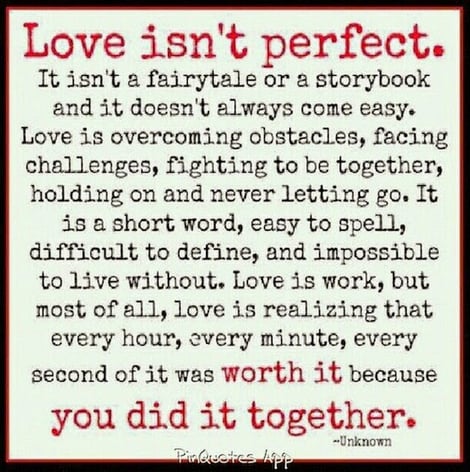 In searching for what will true love look like, we're going to be misled (and deeply disappointed) if we're looking for more of these myths than the realities. How many of these love myths have you fallen for?
'True' love is like a fairytale, it will make us happy ever after, it will make us feel "complete".
'Real' love is supposed to be easy.
'True' love isn't supposed to hurt.
'Real' love shouldn't be work.
How many of these love realities have you accepted?
Love is not perfect.
Love is hard sometimes; it has obstacles and challenges. Love requires fighting to stay together; sometimes we have to hold on to the belief in love, even when we don't see or feel it.
Love is mysterious. It's easy to spell, yet difficult to define. Love is something we all need and crave, but love has hurt all of us - and yet we still want more.
Love is work, but worth all of the effort.
The reality of what true love looks like can be a difficult pill to swallow, especially when we're in the midst of a relationship that isn't meeting our expectations -- which are often based on myths. But when we accept the truth that what true love will look like is not perfect, is difficult sometimes, and takes work (sometimes a lot of work to improve a relationship), we open the door to the possibility of experiencing that illusive love we've been chasing.
Did you like this post? Want to read more like it? Sign-up at the bottom of this page to get notified of each week's new post. You can also follow me on Facebook or Twitter where I post weekly relationship and self-improvement tips just like this one.
Looking for More? Check Out These Articles
Read Comments from Others with Similar Experiences - Click 'View full post' below or scroll down