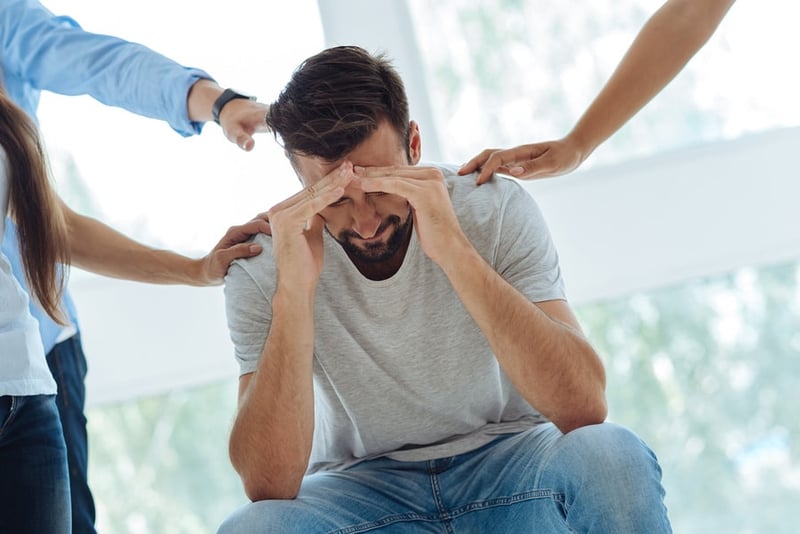 Part 1 of 2
Is it hard for you to say no? Are you Mr. Nice Guy? Does resentment build up, and sometimes explode in anger, over how others don't appreciate you, respect you, take advantage of you? If so, you're probably a people-pleaser.
Read over these excerpts from the article The Good Guy Contract: A People-Pleaser Stops Worrying About What Others Think of Him from Psychology Today. See if you can see yourself in this man's story:
"Twenty years ago, the first woman I ever loved broke my heart. Like many break ups, the end came in stutters and sine waves rather than as an abrupt but mercifully irreversible amputation. However, for reasons I couldn't understand yet quickly began to resent, my ex-girlfriend continued to ask favors of me. And I continued to grant them.
As I walked toward the phone I told myself that when she asked me for the favor for which I knew she'd called, I'd refuse. I called her up, and-sure enough-she asked me if I would record a television show for her on my VCR (again, this was 20 years ago). In my mind I said, "No." But then I heard my mouth say, "Yes."
I hung up-and laughed out loud. I was as powerless to refuse her a favor as I was to run through a brick wall. Literally.
Until that moment of epiphany, I had no idea what a Good Guy Contract was, much less that it was the standard contract I consistently signed with almost everyone in my life. But in that startling moment of clarity I understood not only what it was but why I kept signing it: my self-esteem, which I'd previously believed to be built on things solely internal, was in fact entirely dependent on something external-the good will of others.
The Good Guy Contract was simple: I would agree to be nice to you, to advise you, to sacrifice for you, to care about you-and in return you would agree to believe that I was wise, compassionate, excellent as a human being in every way, and finally and most importantly, you would like me.
If you're a chronic people-pleaser who can't stand to disappoint others when disappointing them is appropriate, then you have a great opportunity to become happier. First, how can you confirm that you sign Good Guy Contracts in your relationships (both romantic and platonic)? Try asking yourself the following questions:"
When you disappoint someone, anger them, or cause them in some way to dislike you, does it create disproportionate anxiety for you?
Do you have difficulty enduring even a mild degree of conflict with others?
Do you become obsessed with manipulating how others feel about you?
Are your actions predominantly motivated by how they'll cause others to view you?
In what ways can you see yourself being a people-pleaser or Mr. Nice Guy?
This is the first article of two on being a Mr. Nice Guy. Tips on how to change this behavior will be published next week. Sign-up for our blog at the bottom of this page and don't miss the secrets on how to become a no more Mr. Nice Guy kind of guy.
Looking for More? Check Out These Articles
Read Comments from Others with Similar Experiences - Click 'View full post' below or scroll down