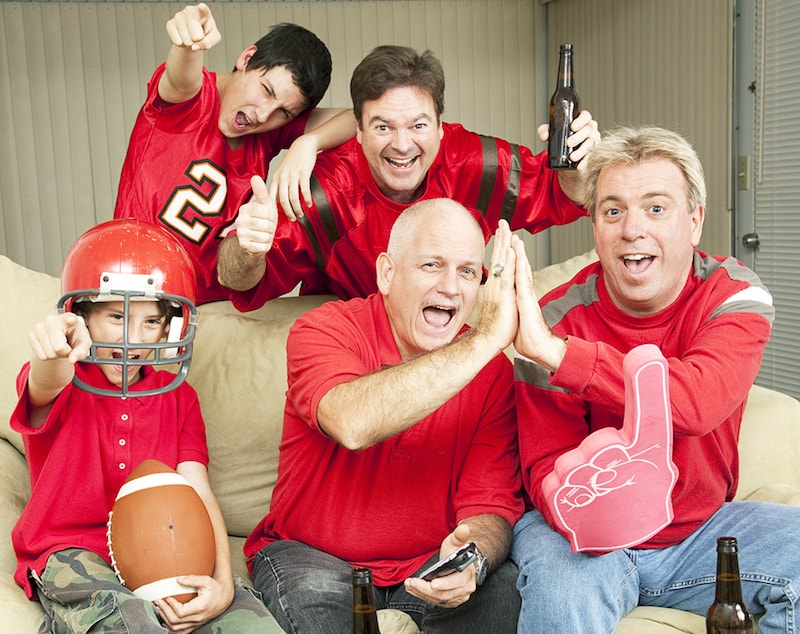 Want to know how to stop porn addiction?Step one is don't watch the Super Bowl. Sadly, the first place to begin in how to stop porn addiction is with the biggest sporting event of the year.
The number of overly sexual commercials that ran during the 2012 Super Bowl shocked me. And I must qualify myself as not being a prude, and very accustomed to getting exposed sexually suggestive images when watching sporting events on TV. This Super Bowl, however, took it to a whole other level and just made it more difficult for men who wonder how to stop porn addiction.

As a professional counselor who helps men learn how to stop porn addiction, I make this prediction -- more men are struggling to stop porn addiction because they watched the Super Bowl.
Here's some of the highlights of what men watching were exposed to:
Toyota had a commercial with 7 bikini wearing women posing as living room furniture.
Teleflora ran an advertisement with a supermodel sexually rolling stockings up her leg and talking seductively to the men watching.
Fiat's ad had a beautiful woman seducing a man by dropping whipping cream on to her cleavage.
GoDaddy.com, never to be out done, had Danica Patrick and Jillian Michaels dressed in leather skirt and pants writing on the body of a nude super model.
The GoDaddy.com commercial ends with the announcer telling viewers to "see a lot more now at GoDaddy.com." Another GoDaddy.com Super Bowl commercial featured Danica again sexually dressed and telling two young men that at GoDaddy.com you can "make your business and personal internet dreams come true." Both gave direct instruction to go online and look at sexual images – the last thing a guy needs to hear if he's wrestling with how to stop porn addiction.

Every man who saw these ads had his brain receive visual stimuli that was pleasing. When the brain gets this, it wants more. Unfortunately, most guys were not even aware this was happening and how they were being prepped to struggle with porn addiction in the coming days (Learn more about Why Men Watch Porn).
Seeing these commercials was a recipe for failure if you were looking to stop porn addiction:
Sexual Images + Brain Reward + Verbal Instruction how to get more = Porn Addiction
What's a guy to do? Here's the first 2 steps in how to stop porn addiction:
Wake up and become aware of all the ways your brain is being exposed to sexually suggestive images.
Start to stop yourself from looking at the sexual images you can stop.
These first 2 steps may seem really basic and easy, but when you begin to realize how much sexual images you're seeing you'll discover that they're not. Below are some other articles on how to stop porn addiction that will help you learn more -- take a look.

Looking for More? Check Out These Articles
Read Comments from Others with Similar Experiences - Click 'View full post' below or scroll down