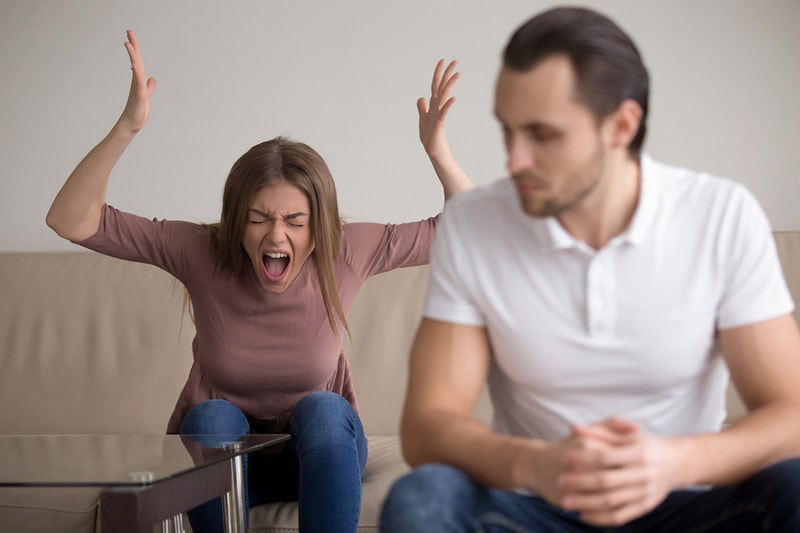 Are there abusive women? Yes. Can women be the cause of abusive relationships? Yes.
There are a number of posts on this Counseling Men blog about abusive men. And justifiably so, because men can often be the source of abuse in abusive relationships, but so can women.
At Guy Stuff Counseling, we work with women whose male partners are abusive. But some of the men who come to us are also in abusive relationships with abusive women. One of the ironies of abusive relationships is that many women are aware of their male partner's abuse, however, a lot of men are not aware that their wife or girlfriend is abusive.
Why are men so often blind to abusive women? Because women are more often subtlety and passively abusive, as opposed to men who are more direct and outwardly abusive. Verbal abuse, emotional abuse, and psychological abuse are the most common types of abuse inflicted by abusive women. Men on the other hand can be physically and sexually abusive in addition to these others.
Because of the different styles of abuse used by women compared to men in abusive relationships, it's very common for men to believe that they're the problem and the abuser, not their partner.
Phil came for anger management classes after months and months of demanding by his wife that he do something to change. There was no doubt that Phil had an anger problem – he threw things, punched holes in the wall, he even punched a metal door, and Phil finally recognized he needed anger management help when he snapped and threw his son across his bed.
The irony in Phil's situation is that not only does he have an anger problem, but he also has an abusive wife. Which causes which -- his anger or her verbal abuse? Which is the source of the problem -- his explosive outbursts or her blaming him for everything? These difficult and unanswered questions have kept Phil for a longtime stuck and not knowing what to do.
Here's how Phil describes his relationship:
"We have these misunderstandings and I get this whole spiel of crap from her of how it's my fault."
"I have to deal with her constant dumping on me."
"She sees things very one sided, me at fault, and is incapable of seeing that I could have a point."
"She's very good at fixing everyone else, but not herself."
"I'm supposed to put up with her crap while I work on my crap. Why am I supposed to be sympathetic and empathetic to her issues when she isn't to mine?"
"She told me 'I've been miserable since I met you'."
Can you see yourself or your partner in any of the above? Could it be possible that you're in a relationship with an abusive woman? If you think it might be possible, then get some professional counseling help to find out if you're right and what to do about it. We help abusive relationships change and become healthy, happy relationships every day -- even Phil's. You deserve to have one too.
Looking for More? Check Out These Articles
Read Comments from Others with Similar Experiences - Click 'View full post' below or scroll down